LactoBionic Acid 2% Water Cream
Regular price

Sale price

$88.00 USD

Unit price

per
Ingredients
Skin Turnover + Resurfacing + Hydrating
Feel good ingredients:
2% Lactobionic Acid
1% Sodium Hyaluronate
1% Retinyl Palmitate
4% Niacinamide
2% Panthenol
In a hydrating medium this formulation goes to work to immediately to resurface the skin to decrease the appearance of pore size, spots, wrinkles, fine lines and uneven and textured skin tone. Delivers fantastic skin rejuvenation benefits through instant hydration and increasing skin softness.
Skin Types Suitable For: All Skin Types except Sensitive
30g
Pickup Available At Chebo Clinic Flagship Store
chat with clinic to organise a time
Usually ships within 24 hours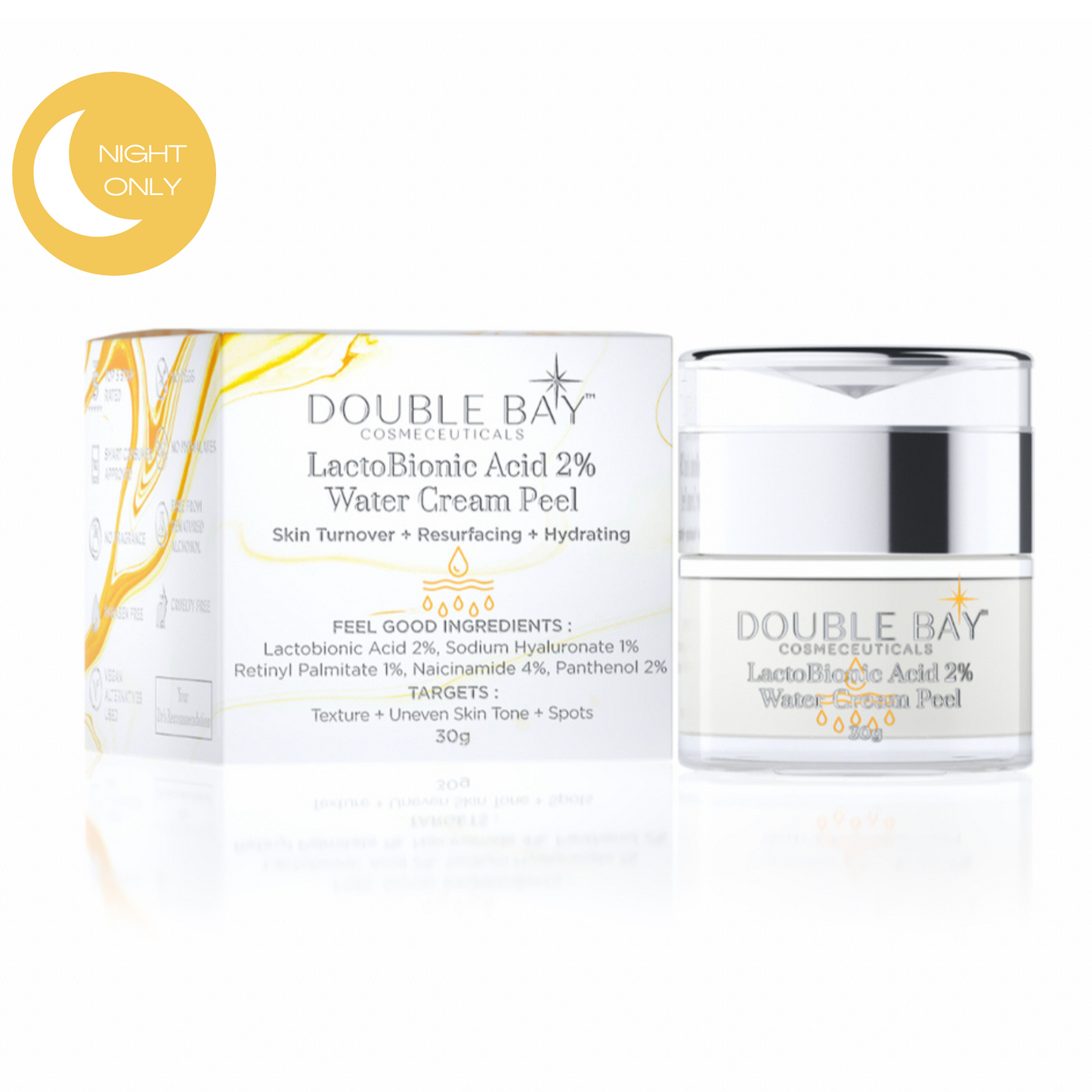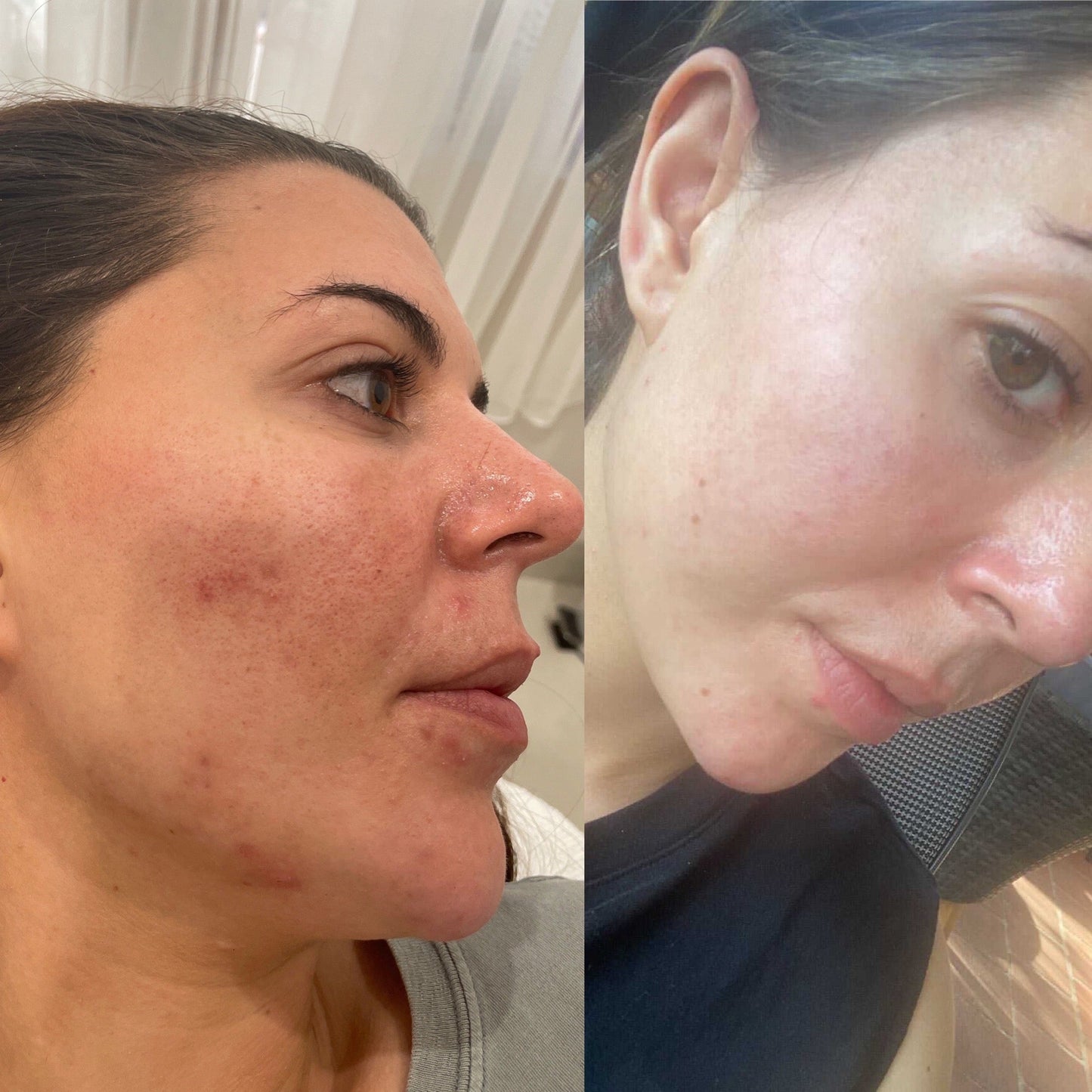 Translation missing: en.accessibility.collapsible_content_title
Key Industry Difference

In comparison to other resurfacing creams, this one is extremely effective for texture/bumps whereas others only give you a glow. Using 1 superficial resurfacer known as lactobionic acid and 1 cell turnover resurfacer known as retinyl palmitate. In this formulation Naicinamide is utilised for redness and panthentol as well as sodium hyaluronate for skin hydration. Uses 5 actives for sensitive skin for better results, no other cream is designed like this in industry.

Best Way To Use

At night after cleansing and application of an active ingredient serum with hygienic hands apply a small berry size portion to face, neck and décolletage and spread evenly. Course of Application varies from 14-45 Days. Do not use for longer period of 45 days. Use only at night and start off with once a week use and build up use to 3x a week.
How Long It Lasts/Estimated Rebuy
Is There A Purging Period?

Theoretically with all turnover increasing products that contain AHA/BHA/vitamin a content temporary purging is expected for a short period of time, to be specific to this product- 1-2 weeks as skin adjusts.
Multipurposing Methods

Can be used on body as well

Current Codes To Enter at Checkout:
Use Code: 100OFF500 to get $100 off your $500 Order
Use Code: ILOVECHEBO for 10% Off Your Whole Order!