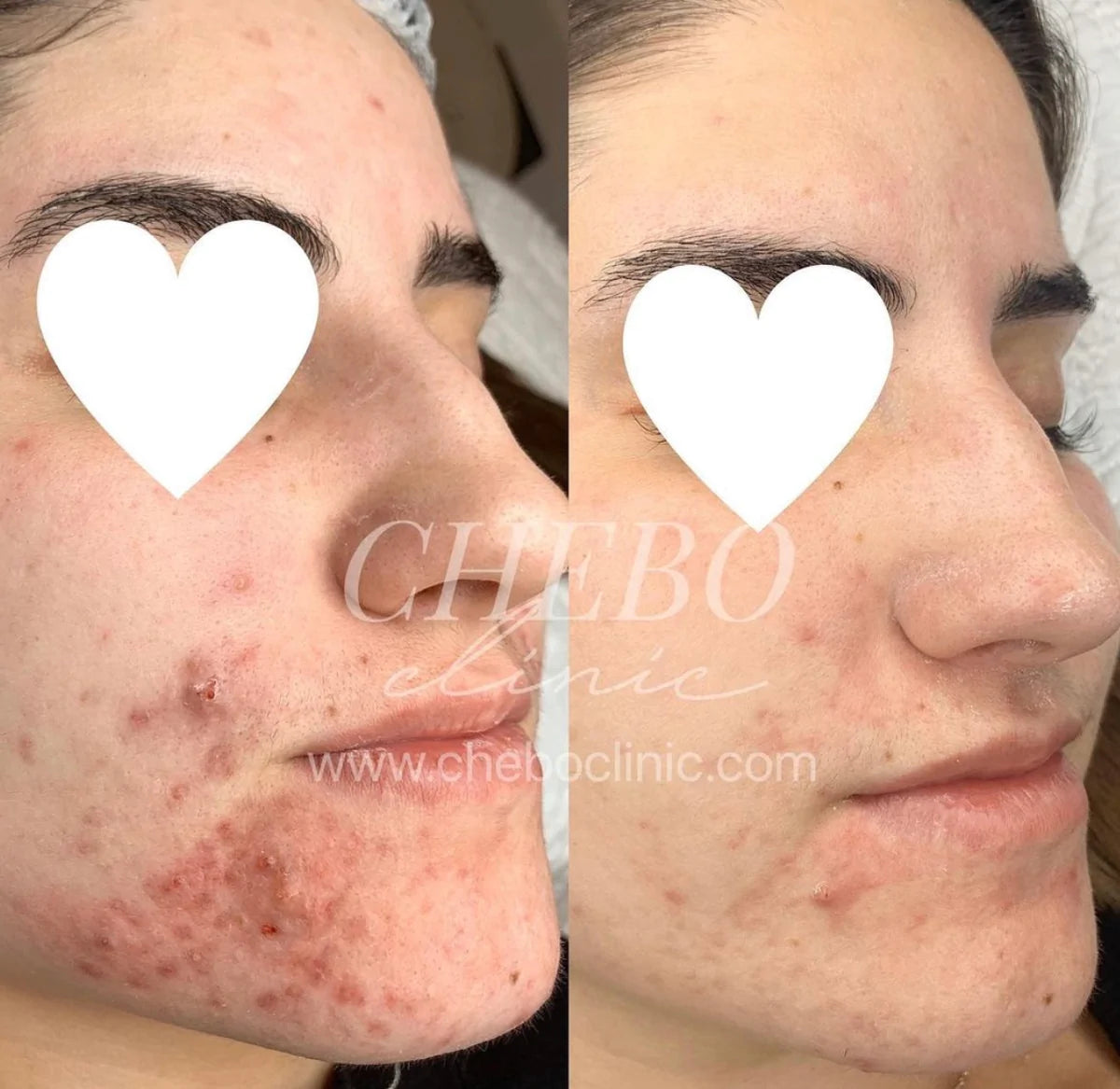 Sebaceous Tapping (Treatment Add On Only)
The non-invasive art of sebaceous tapping is a safe sophisticated technique employed on acne to eliminate recurring breakouts and inflamed zits. Sebaceous tapping is not purely performed on its own and is employed as an add to procedures. Sebaceous tapping works by manipulating the sebaceous gland through radio frequency to decrease the rate of sebum production on overactive breakouts to normalise skin function. This procedure price is capped regardless of how many pimples there are to zap. The above image is sebaceous tapping combined with a Six Star Peel Treatment 4 weeks post procedure with skincare used.
$99
Book Now!
Translation missing: en.accessibility.collapsible_content_title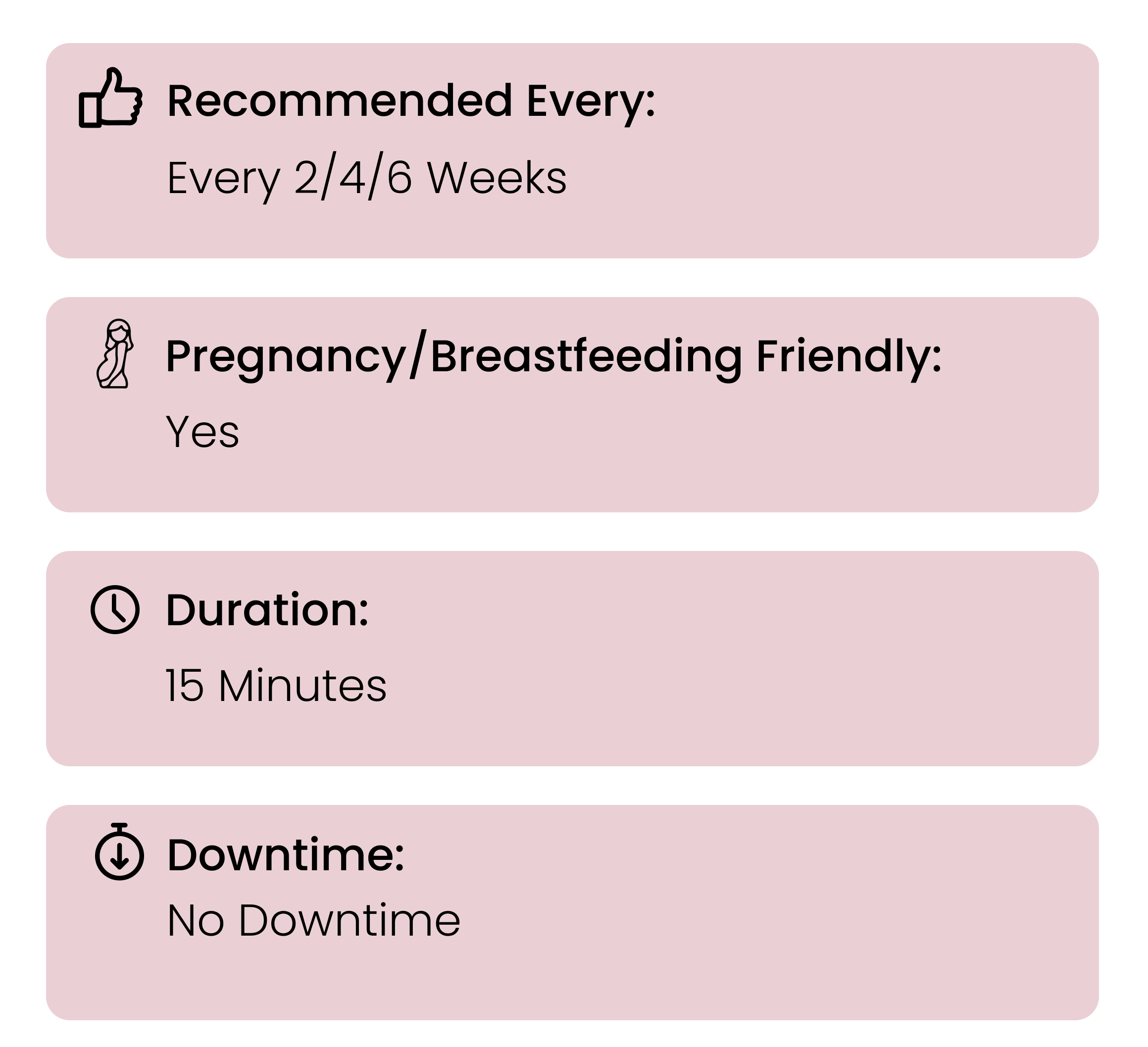 Should I Avoid Anything Before/After My Procedure?

There are no precautions before this procedure.

After procedure it's recommended to wear spf for 1 week pos
What's My Aftercare Look Like?

There is no aftercare for this procedure. Continue activities as normal.
How Often Should I Have This Done and How Many Sessions Are Recommended?

This type of treatment can be performed every 2-4 weeks. 

We recommend 1-5 sessions until the skin is cleared and maintenance no downtime treatments to keep up the results.
When Can I Expect Results?

For sebaceous tapping we notice a decrease the occurrence of breakouts 3 weeks later and a decrease in the appearance of the size of the pimple in 1 week.
Is There Another Procedure I Can Add On Or Combine For Better Results?

For Acne Prone Skin Types we recommend combining this procedure with our diode face laser for optimal results. 

We recommend face laser as we thin out and kill the hair follicle. Acne originates in the hair follicle, if the hair follicle is reduced we have a lower chance of reoccurring acne.

If the skin is suffering with heavy stubborn congestion we recommend a DUO treatment in combination with Vitamin A Stamping or Six Star Peel.
Side Effects

Possible side effects include redness on the pimples that have been tapped after the procedure that decreases after a week. Possible inflammation of the pimple for a few days post procedure. 
Can be minimised by using resilient pigment serum and clinical calming cream from double bay cosmeceuticals.
What Does This Help Treat?

Inflamed Active Acne and Congestion. Blackheads and whiteheads.
Who is Not Suitable for this Procedure?

Those with an Autoimmune Disease.
After I Get My Clear Skin What Do I Do To Maintain It And Make Results Last As Long As Possible?

You should continue using your aftercare of Double Bay Cosmeceuticals and expand on the range of including a AHA Toner, Phaseolus Radiatus Mask, Six Star Peel Cream and Retinol 1% Serum.

You should get maintenance peels such as the express vitamin a peel, pro nascent peel (suitable for sensitive skin, pregnant and breastfeeding women), Snake venom glass lift, etc. Send a photo to us via chat widget, email, contact page or through social medias for us to tell you what to book for your next or simply book a "choose on the day" appointment and we will help you on the day.

If you aren't able to come into clinic you can do your own Six Star Peels as home and Stamping they should be performed every 4-6 weeks.