SNAKE VENOM GLASS LIFT
The protein in snake venom (artificial) relaxes muscles in a similar way to Antiwrinkle Injections, temporarily blocking the uptake of sodium by underlying cells, which in effect causes a softening and smoothing effect on wrinkles and the skin. In combination we use enzymes that aim to strengthen the structural integrity of the skin to create a healthy environment for cells to live and thrive in.
$249
Book Now!
Translation missing: en.accessibility.collapsible_content_title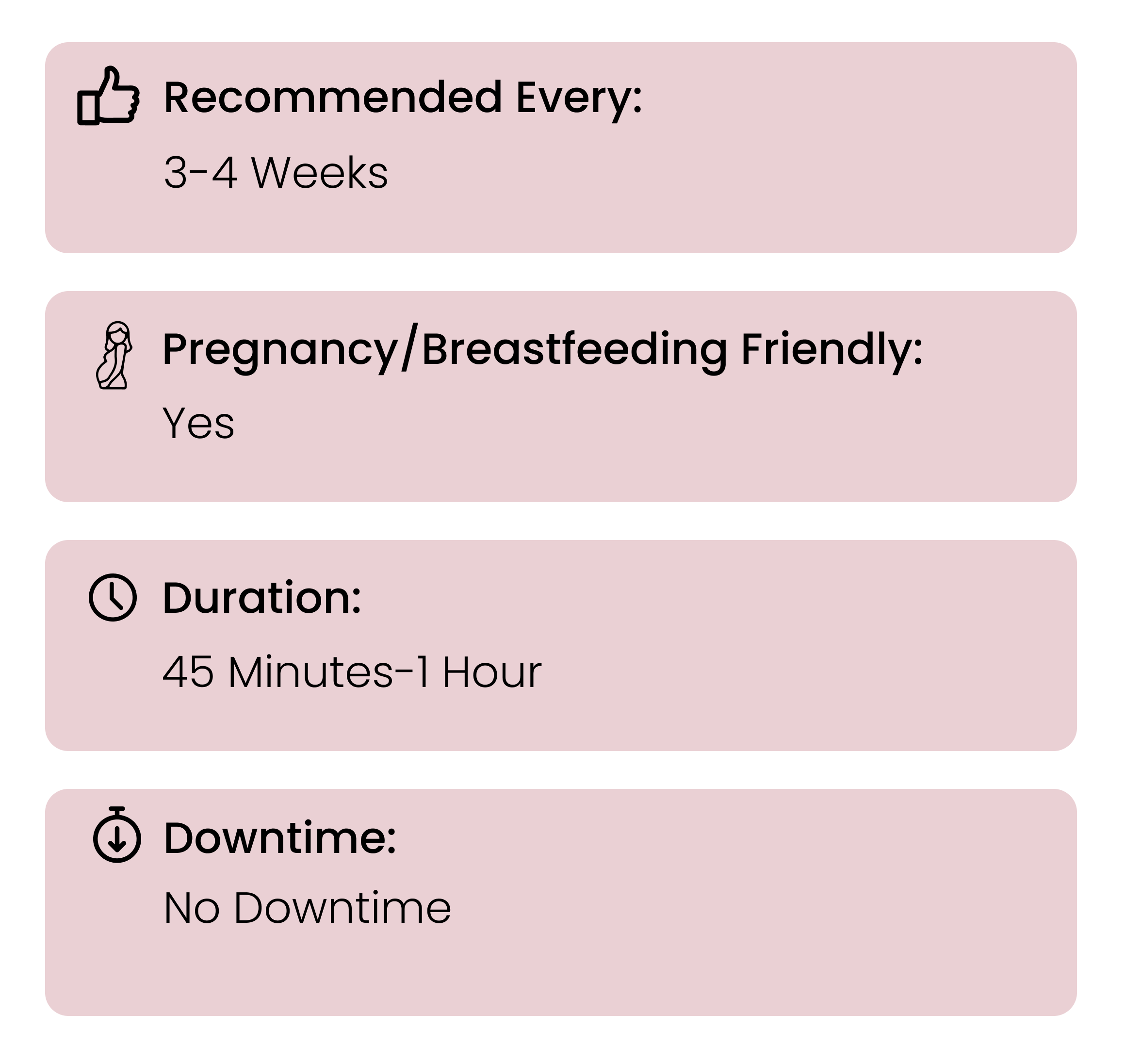 Should I Avoid Anything Before/After My Procedure?

No Aftercare and Precare.
Can I wear Makeup after my Procedure?

With No Downtime procedures such as this one, you can proceed with wearing light/medium makeup afterwards even on the day.
Will Anti- Wrinkle Injections or Filler in face or lips interfere with this procedure? Do I have to wait a certain time?

Injectables work hypodermically (underneath the skin), skin treatments work on-top of the skin and don't penetrate like a needle does so injectable treatments do not interfere with any skin procedures and there is no wait time between getting injectables and skin procedures done. You can even have everything done on the same day if you really want to.
What Does This Help Treat?

Redness, Wrinkles, Fine Lines, Pigmentation.

Helps with Skin tightening and giving the skin a face lifted effect. 
When Can I Expect Results?

You can expect results in as little as a few days post procedure and even after the first session. Our before and after photos are only after one session.
Keep in mind everyone's skin is different and everyone has different skin tolerances.
How Often Should I Have This Done and How Many Sessions Are Recommended?

This type of treatment should be performed every 3-4 weeks. 

We recommend 1-5 sessions until the skin is cleared and maintenance no downtime treatments to keep up the results.
Is There Another Procedure I Can Add On Or Combine For Better Results?

We recommend this treatment In combination with Epidermal growth factor or HIFU.
Side Effects

May have light flushing for 20 minutes post procedure. Will subside after 20 minutes.
After I Get My Glass Skin What Do I Do To Maintain It And Make Results Last As Long As Possible?

You should continue using your aftercare of Double Bay Cosmeceuticals and expand on the range of including a AHA Toner, Phaseolus Radiatus Mask, Six Star Peel Cream and Retinol 1% Serum.

You should get maintainence peels such as the express vitamin a peel, pro nascent peel (suitable for sensitive skin, pregnant and breastfeeding women), Snake venom glass lift, etc. Send a photo to us via chat widget, email, contact page or through social medias for us to tell you what to book for your next or simply book a "choose on the day" appointment and we will help you on the day.

If you aren't able to come into clinic you can do your own Six Star Peels as home and Stamping they should be performed every 4-6 weeks.
Who is Not Suitable for this Procedure?

This procedure is suitable for everyone.