2x VIT C 2% Eye 'n' Lip Lights
Regular price

$88.00 USD

Sale price

$61.00 USD

Unit price

per
Ingredients
Brightening + Illuminating
Feel good ingredients: 
2% Ascorbyl Tetraisopalmitate 
2% Ethyl Ascorbic Acid
1% Licorice Extract
Skin Tone mimicking formula instantly illuminates the eye and lip area for long term skin brightening benefits. Specially compounded together with 2 gentle and effective forms of Vitamin C Ascorbyl Tetraisopalmitate 2% and Ethyl Ascorbic Acid 2%, and extra Skin Radiating Licorice Extract 1% the delicate skin around these areas are shown extra care in this special skin tone lifting process.
Skin Types Suitable For: All Skin Types
30ml
Pickup Available At Chebo Clinic Flagship Store
chat with clinic to organise a time
Usually ships within 24 hours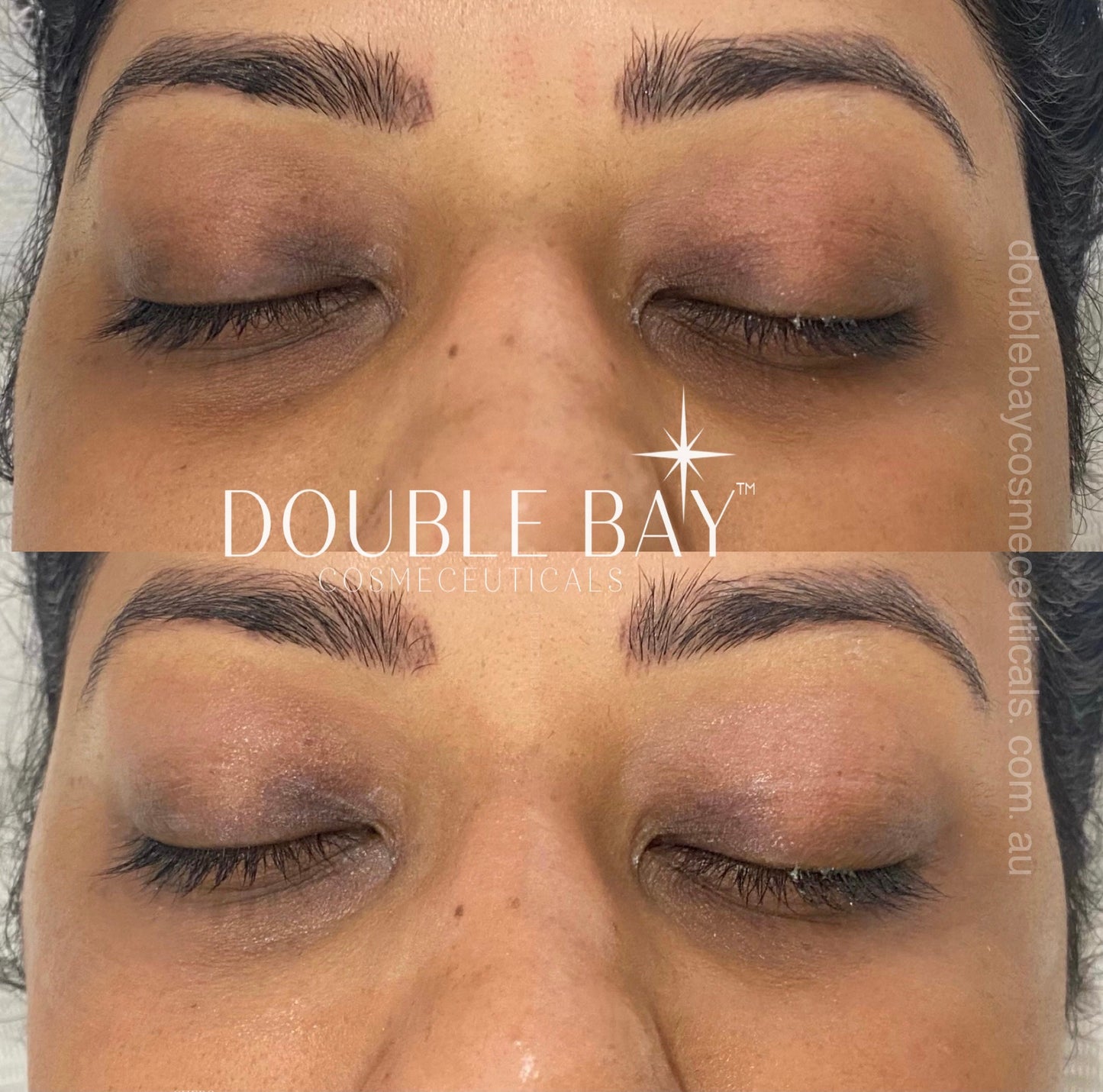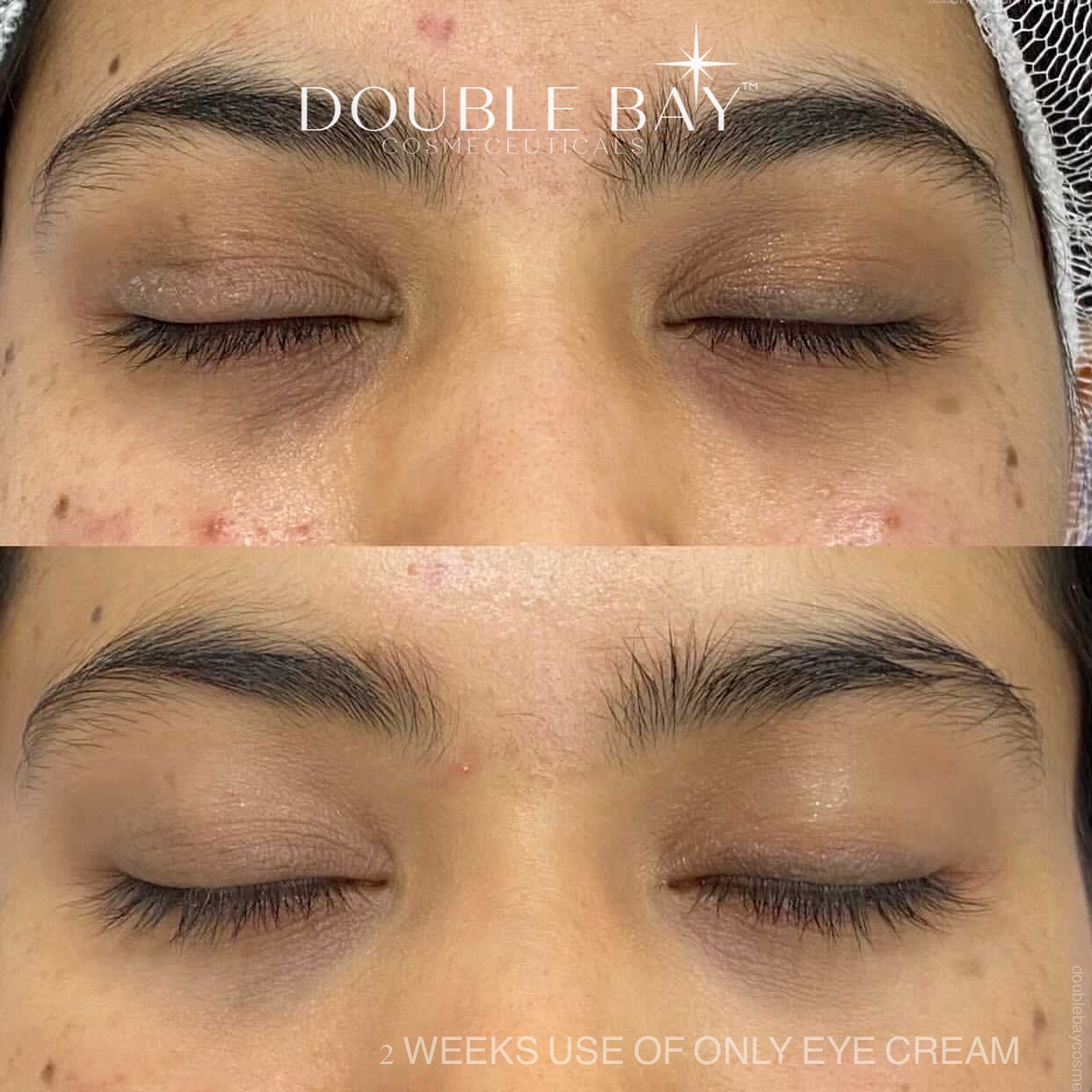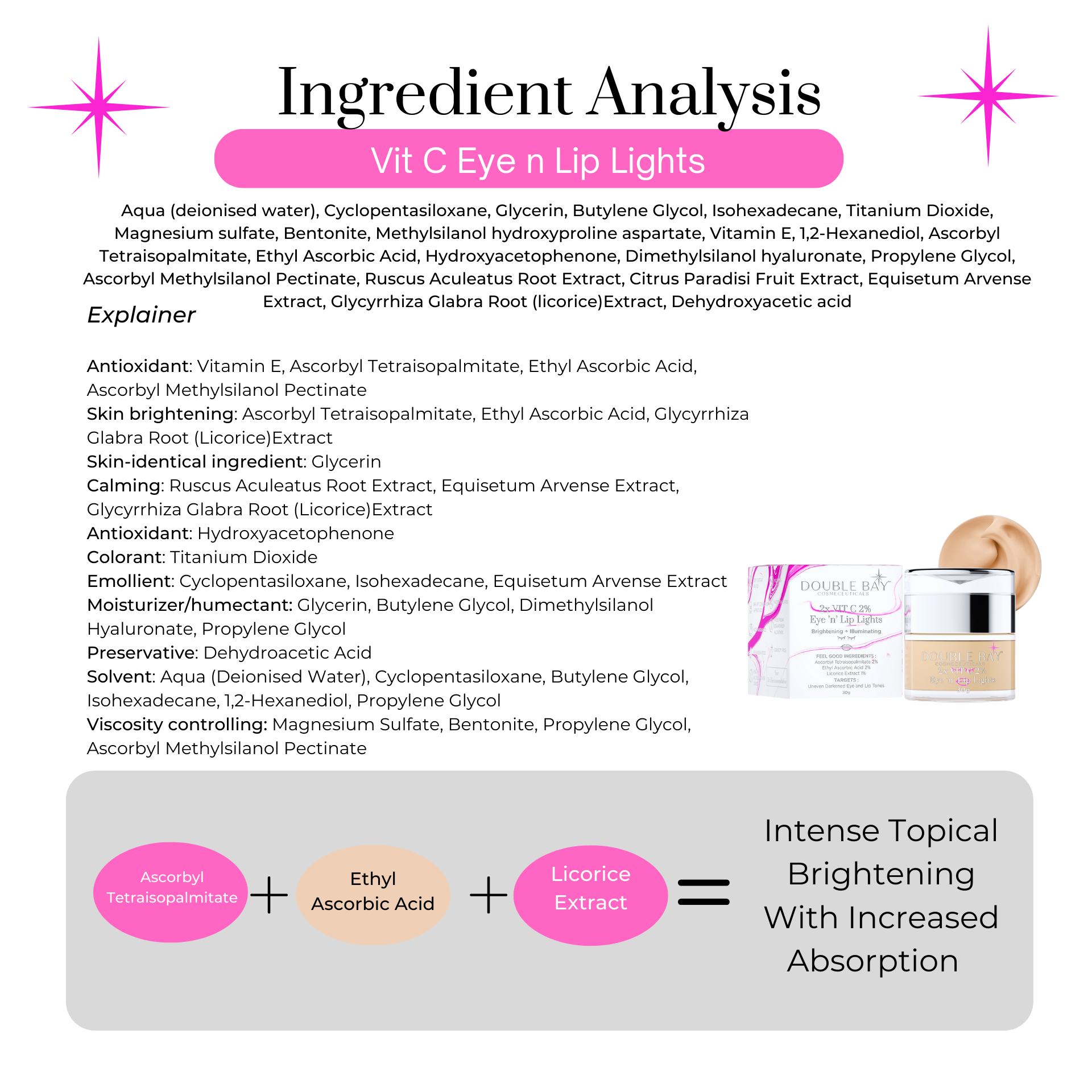 Translation missing: en.accessibility.collapsible_content_title
Key Industry Difference

Tint in this eye cream is more opaque, organic and longer lasting than others. Formula is more silky and is able to tint the eyes over a few weeks.
Formula is premium and uses derivates of Vitamin C such as ascorbyl tetroisopalmitate and ethyl ascorbic acid instead of less stable ascorbic acid which many brands use in eye creams which is irritating. Using derivates compounded with underrated licorice extract has better results as it absorbs better.
Best Way To Use

Daub with spatula underneath and onto of eyes a pea size amount and massage until blended morning and night after all creams have been applied.
How Long It Lasts/Estimated Rebuy
Is There A Purging Period?
Multipurposing Methods

Can be used on closed intimate areas for brightening
Current Codes To Enter at Checkout:
Use Code: 100OFF500 to get $100 off your $500 Order
Use Code: ILOVECHEBO for 10% Off Your Whole Order!