Chest + Back + KP Salicylic Acid Smooth Mask Scrub
Regular price

$85.00 USD

Sale price

$64.00 USD

Unit price

per
Ingredients
Bumpy Texture + Uneven Tone
Feel good ingredients:
2% Salicylic Acid
2% L-Arginine
2% Niacinamide
Superficially resurfaces the skin with non polar oil attracting salicylic acid 2% to loosen and eat away dull, dead top epidermal layer of skin cell and Naicinamide 2% to assist in redness and brightening.
Skin Types Suitable For: All Skin Types
Pickup Available At Chebo Clinic Flagship Store
chat with clinic to organise a time
Usually ships within 24 hours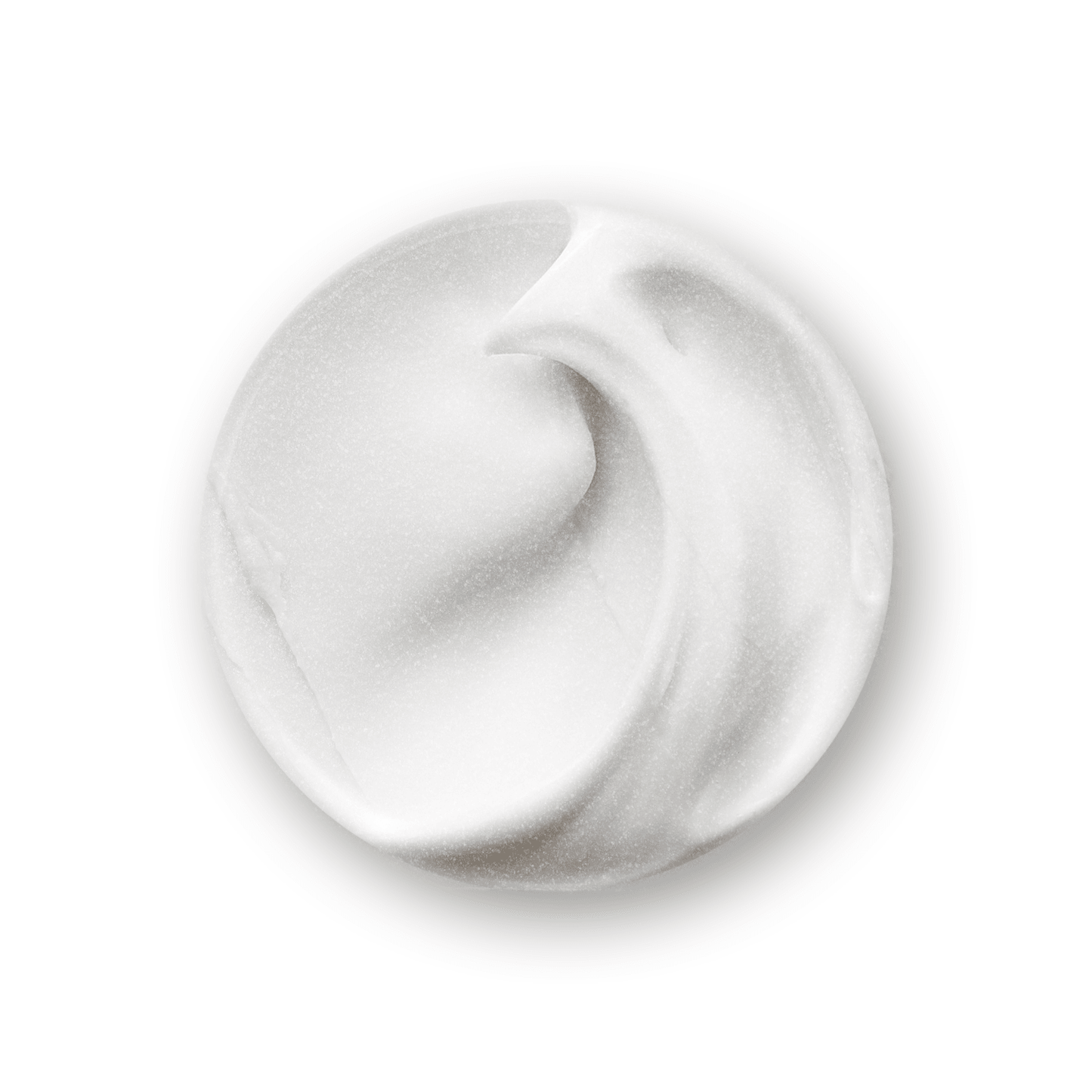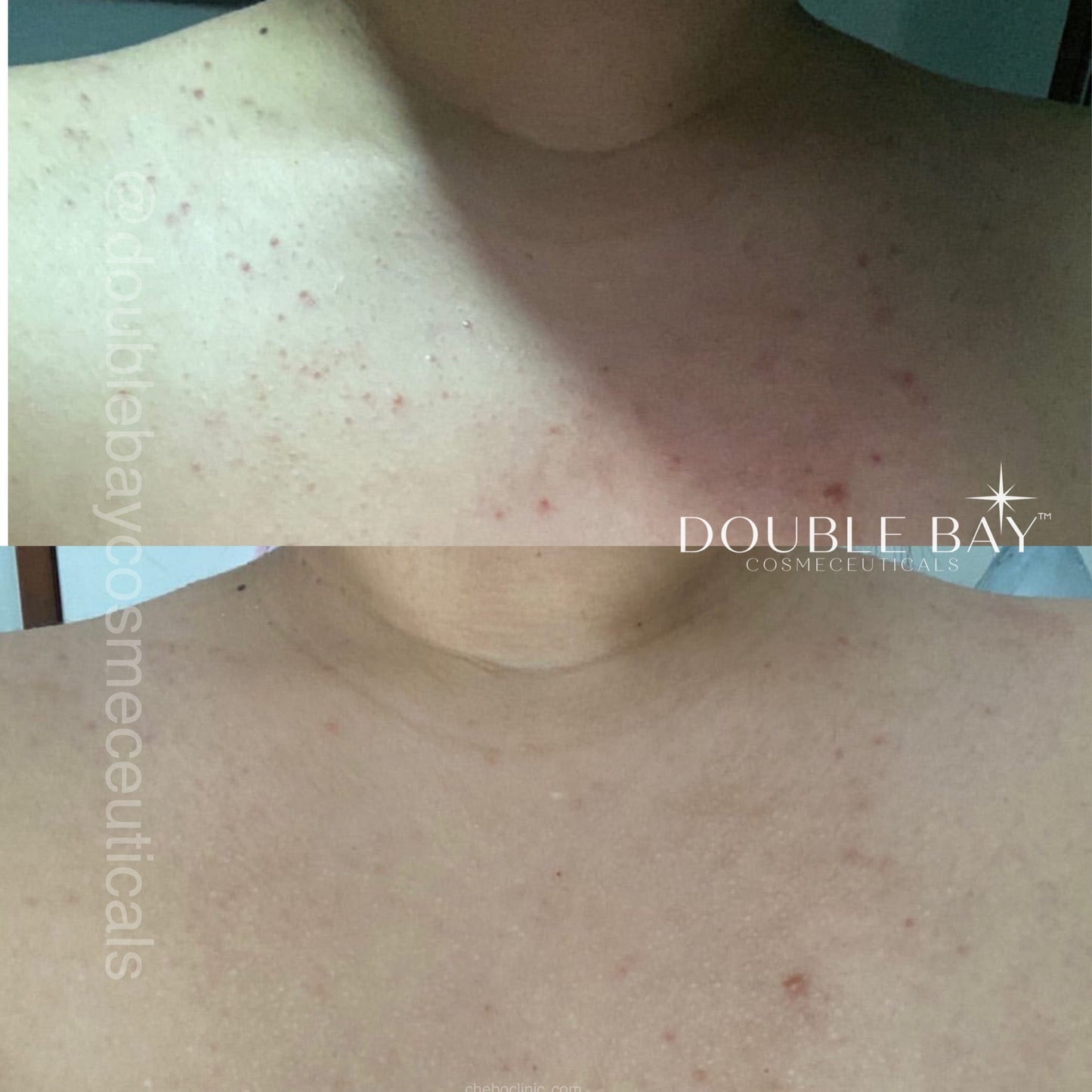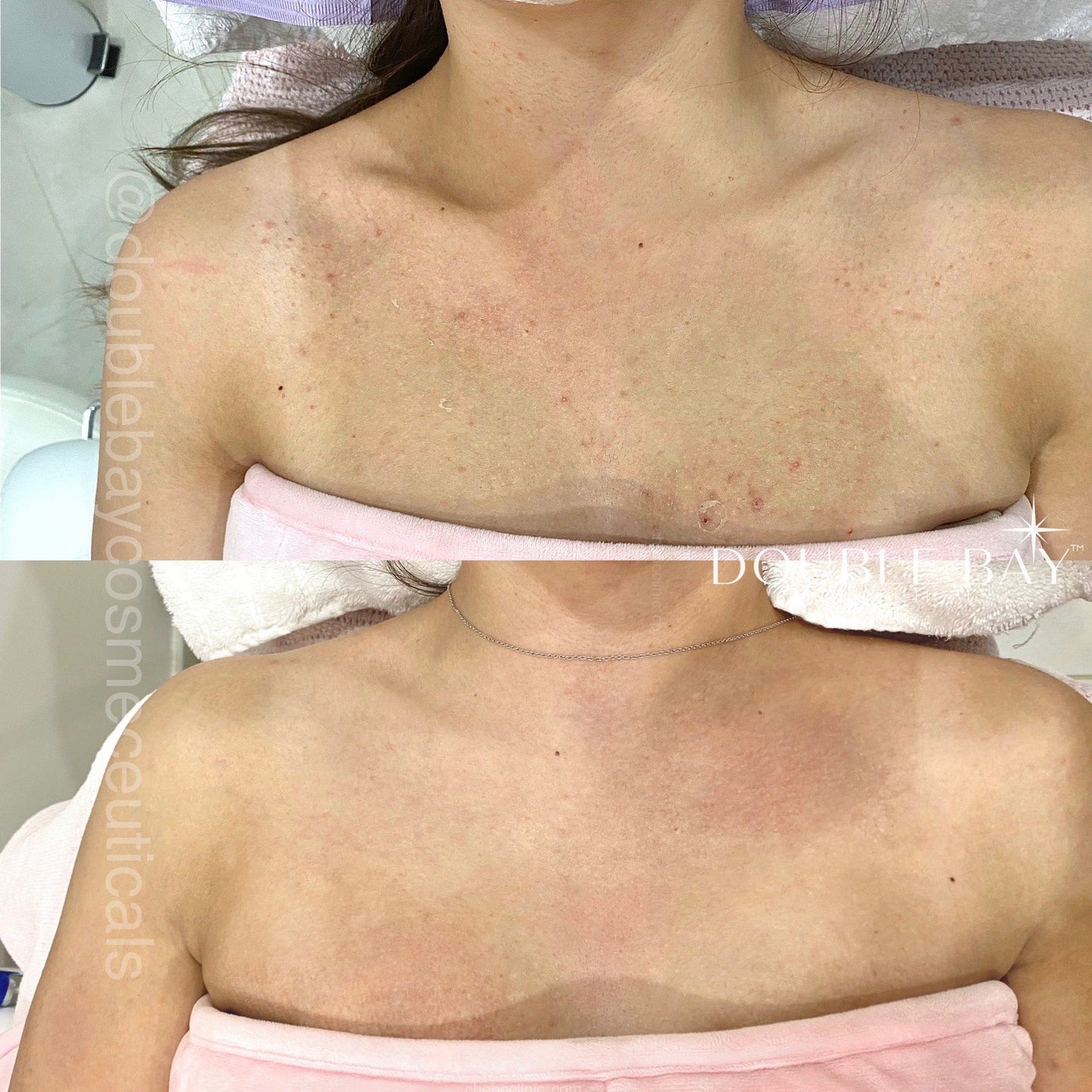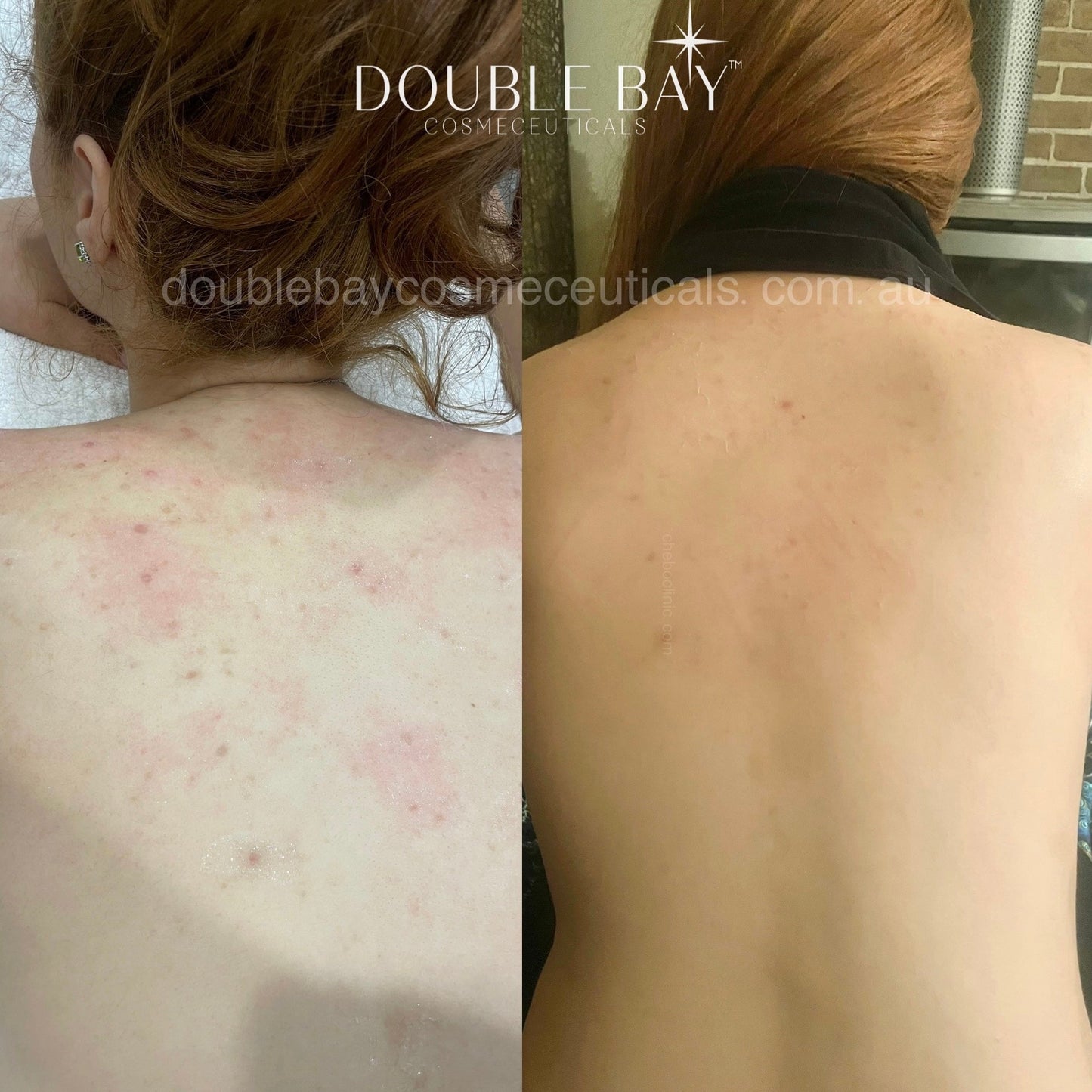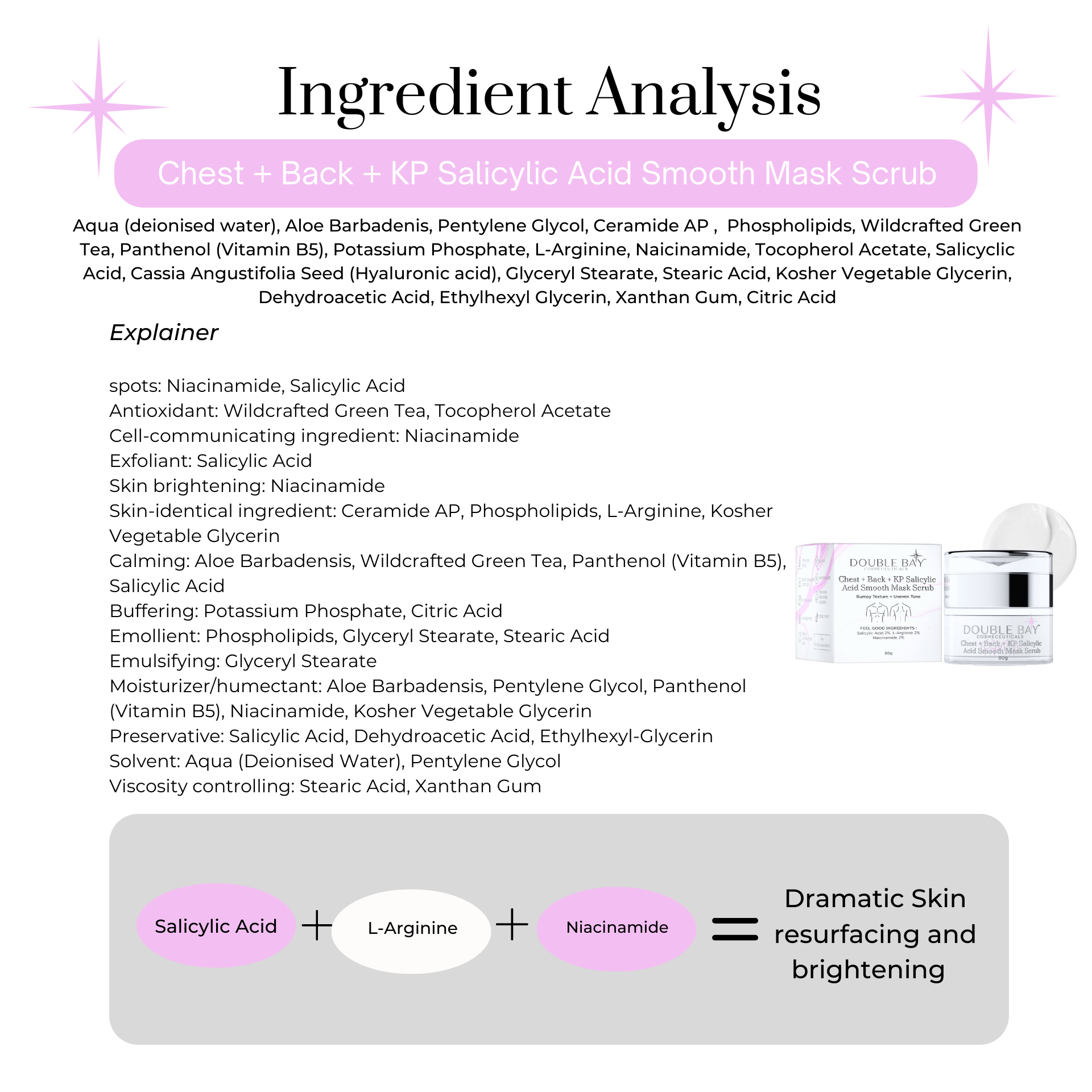 Translation missing: en.accessibility.collapsible_content_title
Key Industry Difference

This product is extremely effective for stubborn spots on the body. Most products for the body don't work but this one does. Superdosed with Pore assisting Salicylic acid, brightening balancing naicinamide and skin strengthening L-arginine, body concerns are no longer a concern.
Best Way To Use

Once a week at night time apply a thin layer with a brush or gloves to desired area on body and leave on for 1-5 minutes and wash off. Do a patch test before use.
How Long It Lasts/Estimated Rebuy

3-5 Months later Depending on Usage
Is There A Purging Period?
Multipurposing Methods

Can be used on places other than chest back and arms
Current Codes To Enter at Checkout:
Use Code: 100OFF500 to get $100 off your $500 Order
Use Code: RETINOL50 for 50% Off Retinol Serum!