Hero Lifting Eye + Nasal fold + Neck Intensive Wrinkle Cream Baby 20g
Regular price

Sale price

$54.00 USD

Unit price

per
Ingredients
Intense Wrinkle Repair
Brightening + Lifting + Smoothing
Ectoin (1%): Preserves skin resilience, fortifying it against environmental stressors and aging, ensuring long-lasting radiance.

Hexapeptide (1%)

: Firmness and wrinkle reduction are its specialties, revealing smoother, more youthful skin.
Caffeine (0.5%): This vital ingredient revives tired eyes, reducing puffiness and enhancing a fresher, brighter look.
Ginseng Extract (1%): Offering a natural boost of vitality, Ginseng Extract rejuvenates and restores skin's vibrancy.

Carnosine (0.5%): A potent antioxidant that actively defends your skin from aging, helping maintain a youthful appearance.

Sodium Hyaluronate: The cornerstone of hydration, ensuring your skin remains plump, radiant, and free from dryness.

Hydroxyacetophenone (0.5%): A strong antioxidant that protects against environmental stressors and free radicals, keeping your skin safe.

Panthenol (0.5%): Soothes and conditions, ensuring your skin is soft, smooth, and well-nourished.

Hydrogenated Lecithin (0.5%): This ingredient provides essential nourishment, promoting revitalization and restoration.

Acetamidoethoxyethanol (0.5%): Enhances texture and application, ensuring smoother, more even skin.

Dimethylmethoxy Chromanol (0.5%): Protects against oxidative stress and free radicals, preserving a youthful, radiant look.
Pickup Available At Chebo Clinic Flagship Store
chat with clinic to organise a time
Usually ships within 24 hours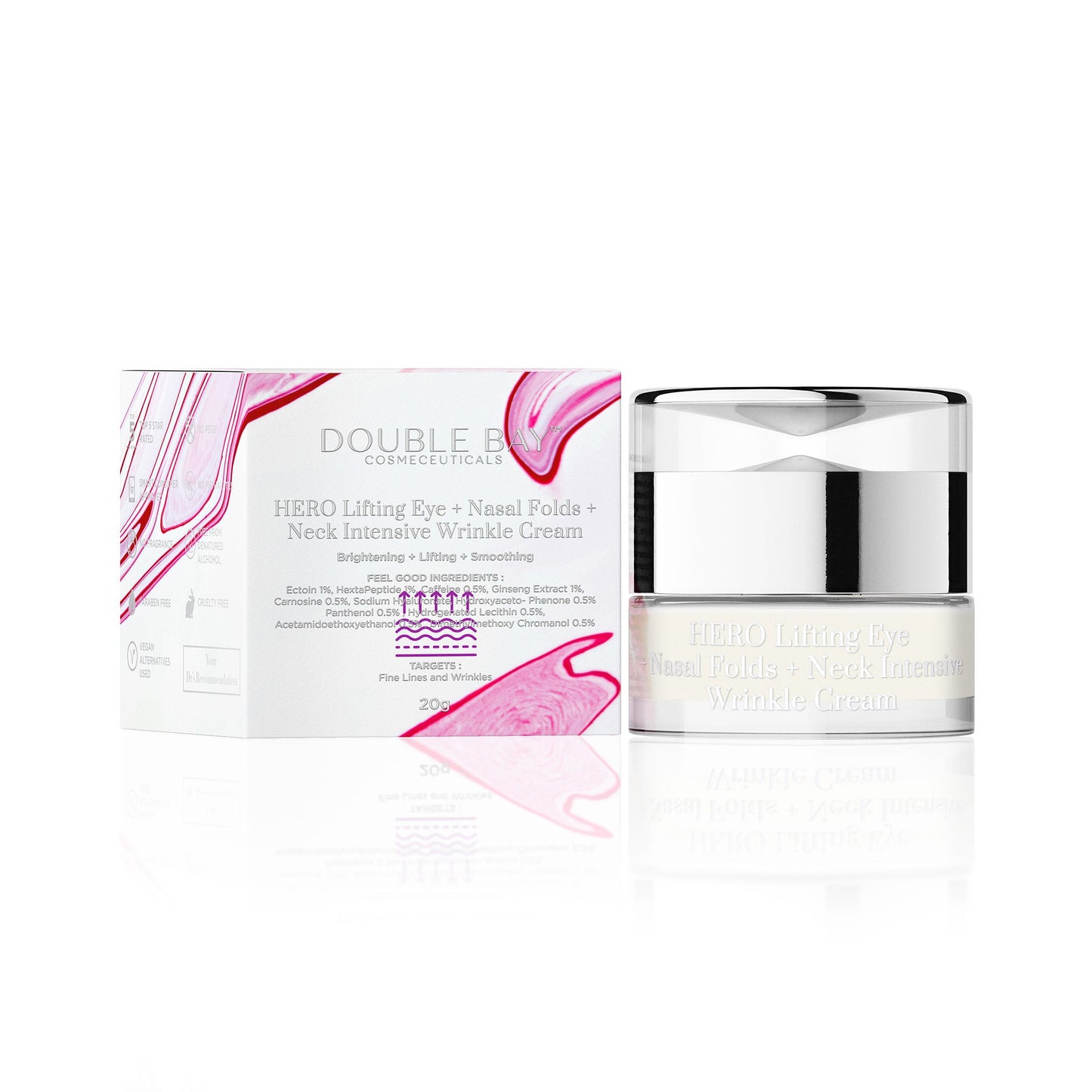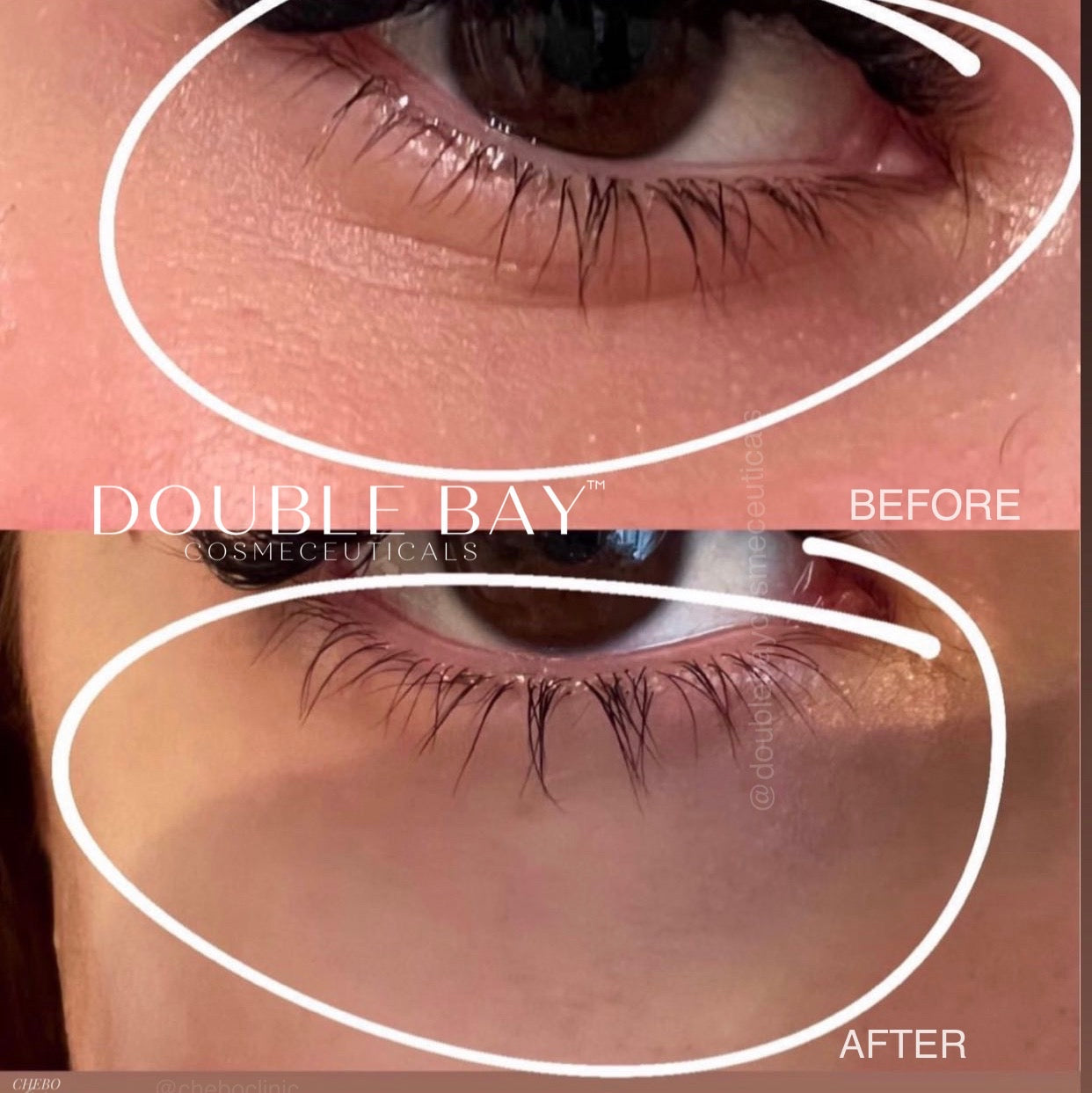 Translation missing: en.accessibility.collapsible_content_title
Key Industry Difference

Each component is thoughtfully selected and carefully balanced to deliver the ultimate age-defying experience. By incorporating these ingredients at the precise percentages, our formula optimizes their potential, ensuring your skin is left rejuvenated, renewed, and ready to face the world with confidence.Embrace the power of science, the beauty of nature, and the confidence of transformative skincare. Try our Eye, Neck, and Nasal Fold Wrinkle Cream today and unlock the secret to timeless beauty.
Best Way To Use

Massage a five cent piece on all dedicated areas
How Long It Lasts/Estimated Rebuy
Is There A Purging Period?
Multipurposing Methods

Can be used on whole face, neck and decolletege.
Current Codes To Enter at Checkout:
Use Code: 100OFF500 to get $100 off your $500 Order
Use Code: ILOVECHEBO for 10% Off Your Whole Order!