Encapsulated Retinol 1% Serum
Regular price

$131.00 USD

Regular price

$158.00 USD

Sale price

$131.00 USD

Unit price

per
Ingredients
50% Off Retinol
Use Code RETINOL50 for 50% Your Retinol!
Resurface + Retexture
Feel good ingredients:
1% Hyaluronic Acid
2% Vitamin E (Tocopheryl Acetate)
8% Green Tea
10% Aloe Vera
A fast-acting highly efficient serum to reduce the appearance of fine lines, photo damage and general skin ageing by increasing collagen synthesis in skin via a controlled-release delivery system that allows for even, consistent absorption. The light easily absorbable formula is supplemented with nourishing Hyaluronic acid, Vitamin E and other soothing plant extracts such as Green Tea to calm skin and ease redness.
Store Inside Box and Only Use At Night. 
Skin Types Suitable For: All Skin Types
50ML
PH: 6.4
Pickup Available At Chebo Clinic Flagship Store
chat with clinic to organise a time
Usually ships within 24 hours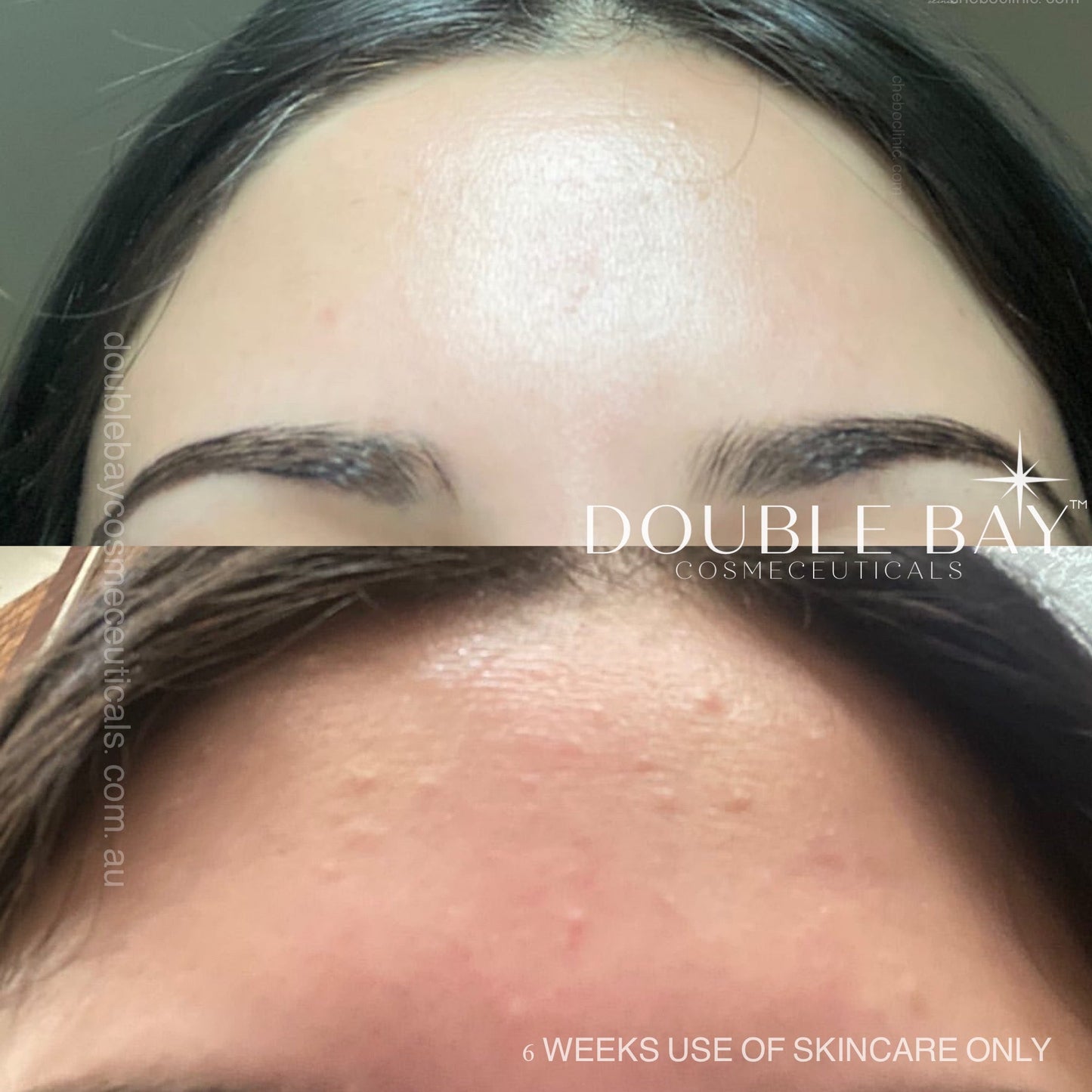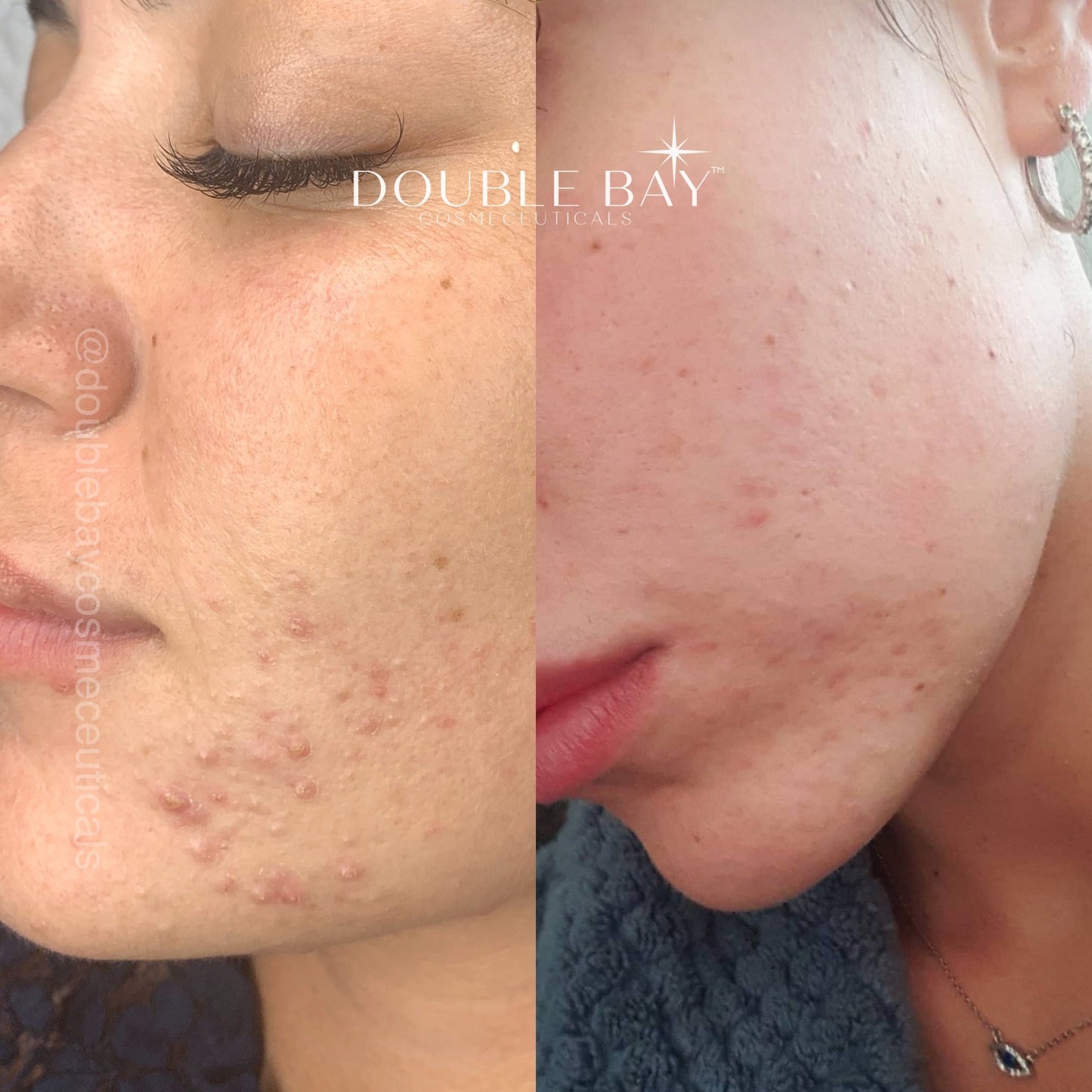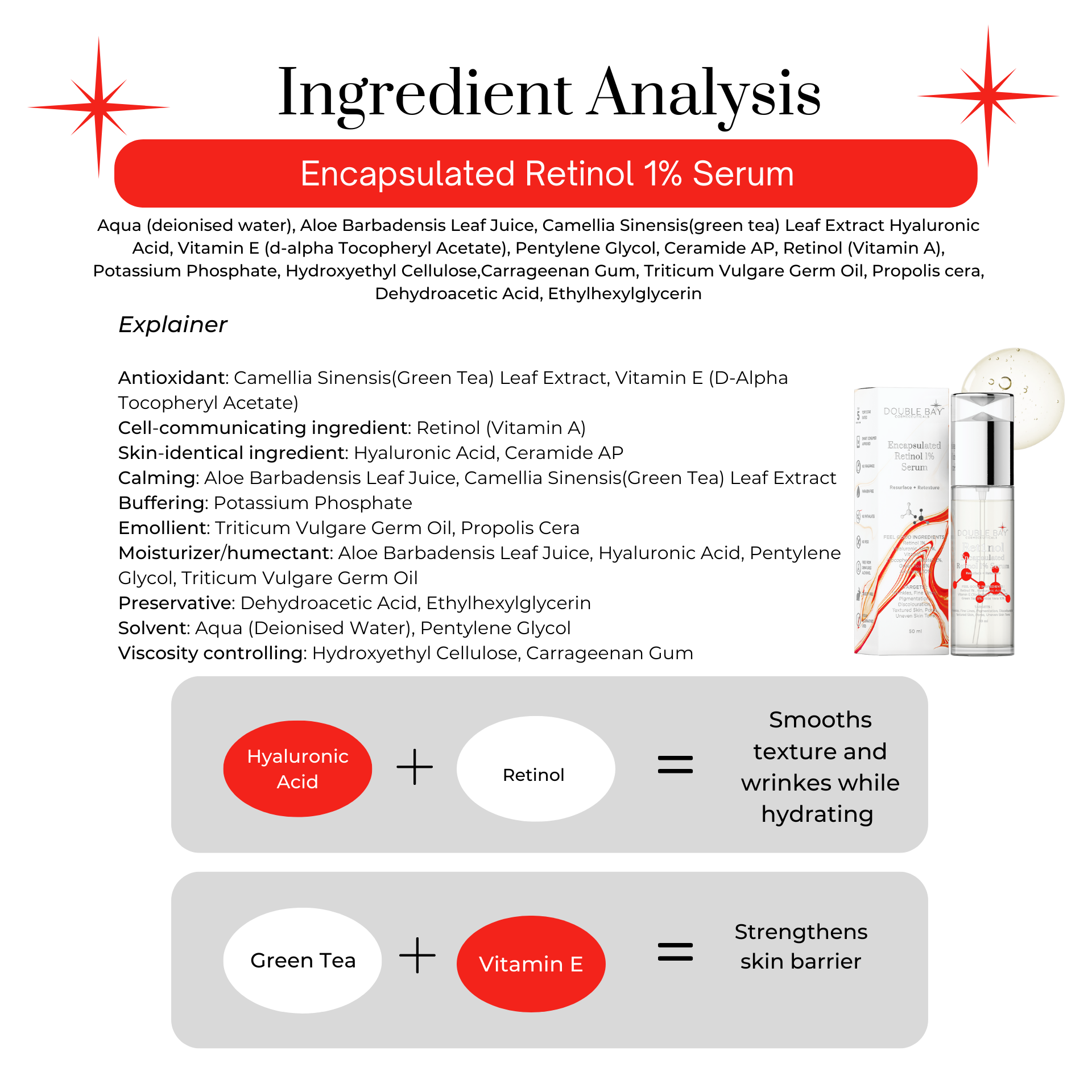 Translation missing: en.accessibility.collapsible_content_title
Key Industry Difference

Uses encapsulated retinol as a slow release system to minimise the effects of regular vitamin a usage. Formulation is gentle and compounded with Hydrating hyaluronic acid and aloe vera for maintain skin moisture content and skin strengthening vitamin e and green tea.
Best Way To Use

Night Use Only. With hygienic water saturated hands tap, pat and smooth over 1-3 pumps over face, neck and décolletage and spread evenly and wait for serum to dry before next product application.
How Long It Lasts/Estimated Rebuy
Is There A Purging Period?

Theoretically with all turnover increasing products that contain AHA/BHA/vitamin a content temporary purging is expected for a short period of time, to be specific to this product- 1-2 weeks as skin adjusts.
Multipurposing Methods

Can be used on body texture as well

Current Codes To Enter at Checkout:
Use Code: 100OFF500 to get $100 off your $500 Order
Use Code: RETINOL50 for 50% Off Retinol Serum!