Hyaluronic Acid 2% Competitive Serum
Regular price

Sale price

$85.00 USD

Unit price

per
Ingredients
Restore + Hydrate
Feel good ingredients:
2% Hyaluronic Acid
5% Vitamin C
2% Vitamin E (Tocopheryl Acetate)
2% Green Tea
A virtuous loop of rejuvenation is initiated within the skin through intense water resurgence to revitalise and condition skin's barrier. Restores youthful radiance whilst addressing key fortifying processes in skin layers. Skin is left with feelings of supreme softness and hydration.
This Hyaluronic Acid Formula is very hydrophilic functioning as a molecular sponge allowing for extensive hydration. Hyaluronic Acid functions as a transdermal delivery system for other "actives" since it forms a matrix on the skin, allowing increased skin penetration due to saturation and hydration of tissue. The Cassia angustifolia extract is inspired by Ayurveda and rich in galactomannans and high content of polysaccharides, which naturally mimics hyaluronic acid. This botanical extract has been proven to deliver 4 times more hydration than synthetic hyaluronic acid formulations.

Skin Types Suitable For: All Skin Types
50ML
PH: 6.2
Pickup Available At Chebo Clinic Flagship Store
chat with clinic to organise a time
Usually ships within 24 hours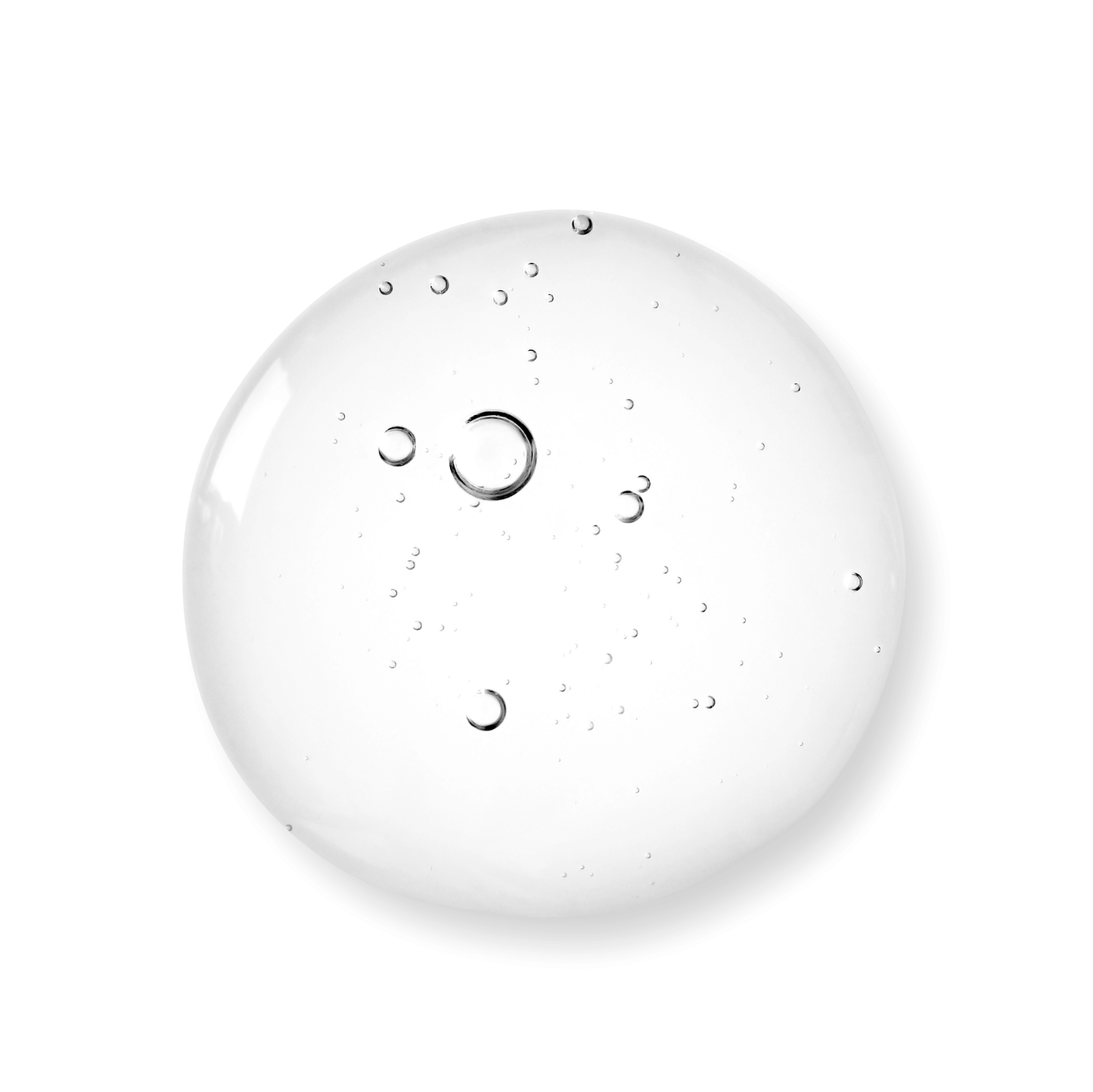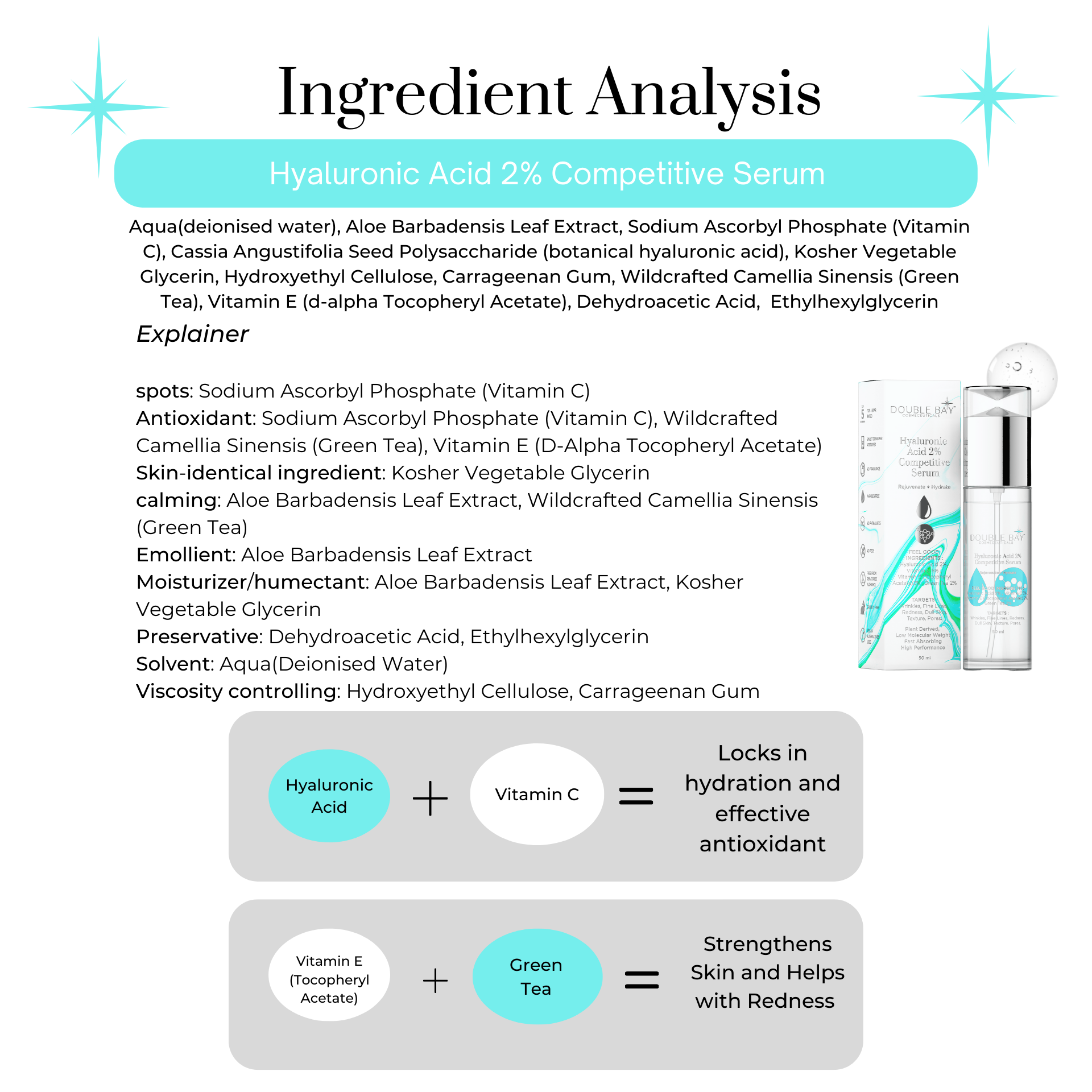 Translation missing: en.accessibility.collapsible_content_title
Key Industry Difference

Hyaluronic is short chained for proper absorption in comparison to industry standards of long chains which just sit ontop of the skin which can clog. This specific Hyaluronic Acid is plant derived with a low molecular weight deeming it competitively lightweight and easily absorbed by the skin. For optimal hydration a percentage of 2% has been specially selected for unmatched moisture retention and smoother, softer and healthier skin. Hyaluronic Acid is enriched with Vitamin C 5% for brightening, addition collagen production and Vitamin E 2% to aid in elasticity building.

Best Way To Use

With hygienic water damp hands tap, pat and smooth over 1-3 pumps over face, neck and décolletage and spread evenly and wait for serum to dry before next product application.

How Long It Lasts/Estimated Rebuy

3-5 Months later Depending on Usage

Is There A Purging Period?
Multipurposing Methods

Can be used on body as well

Current Codes To Enter at Checkout:
Use Code: 100OFF500 to get $100 off your $500 Order
Use Code: RETINOL50 for 50% Off Retinol Serum!