Intense Copper Binding GHK-Cu 5% + Tetrapeptide-7 5% Cellular Repair Serum 100ml
Regular price

$135.00 USD

Regular price

Sale price

$135.00 USD

Unit price

per
Ingredients
Firming + Elastin Booster
Peptide Infusion for Your Skin:
5% GHK-Cu Copper Binding Peptide: This exceptional peptide not only stimulates collagen production but is also celebrated for its capacity to enhance skin's firmness and elasticity, reducing the appearance of fine lines and wrinkles and leaving your skin looking plump and more youthful.

5% Tetrapeptide-7: With a focus on alleviating angry skin and redness, Tetrapeptide-7 acts as a gentle agent for your skin. It's especially beneficial for those with sensitive skin, helping achieve an even skin tone and a serene complexion.

5% Hyaluronic Acid: Known for its moisture-retaining capabilities, Hyaluronic Acid ensures that your skin remains well-hydrated. It's your key to plump and exceptionally soft skin that feels well-nourished from within.

5% Matrixyl-3000: Matrixyl-3000 is a dynamic peptide blend that actively supports collagen synthesis, vital for maintaining skin's elasticity and resilience. This peptide is a formidable ally in the battle against the visible signs of aging, promoting a more youthful complexion.

5% Hexapeptide-3: A powerhouse in diminishing the appearance of fine lines and wrinkles, Hexapeptide-3 is like a time-reversal agent. It works to smooth and rejuvenate your complexion, leaving your skin looking more youthful and vibrant.
These precise percentages work together seamlessly, magnifying the benefits of each ingredient and delivering a comprehensive skincare experience that enhances your skin's appearance and overall well-being.
The new age skin rejuvenation formula offers an all rounder approach to skin boosting and wrinkle firming via GHK-Cu supporting a healthy skin renewal process compounded with hyaluronic acid to assist in deep hydration delivery and water soluble actives through its non equilibrium structure. Curated specialty of peptides increase skin elasticity and turnover performance.
Skin Types Suitable For: All Skin Types
PH 6.2
Pickup Available At Chebo Clinic Flagship Store
chat with clinic to organise a time
Usually ships within 24 hours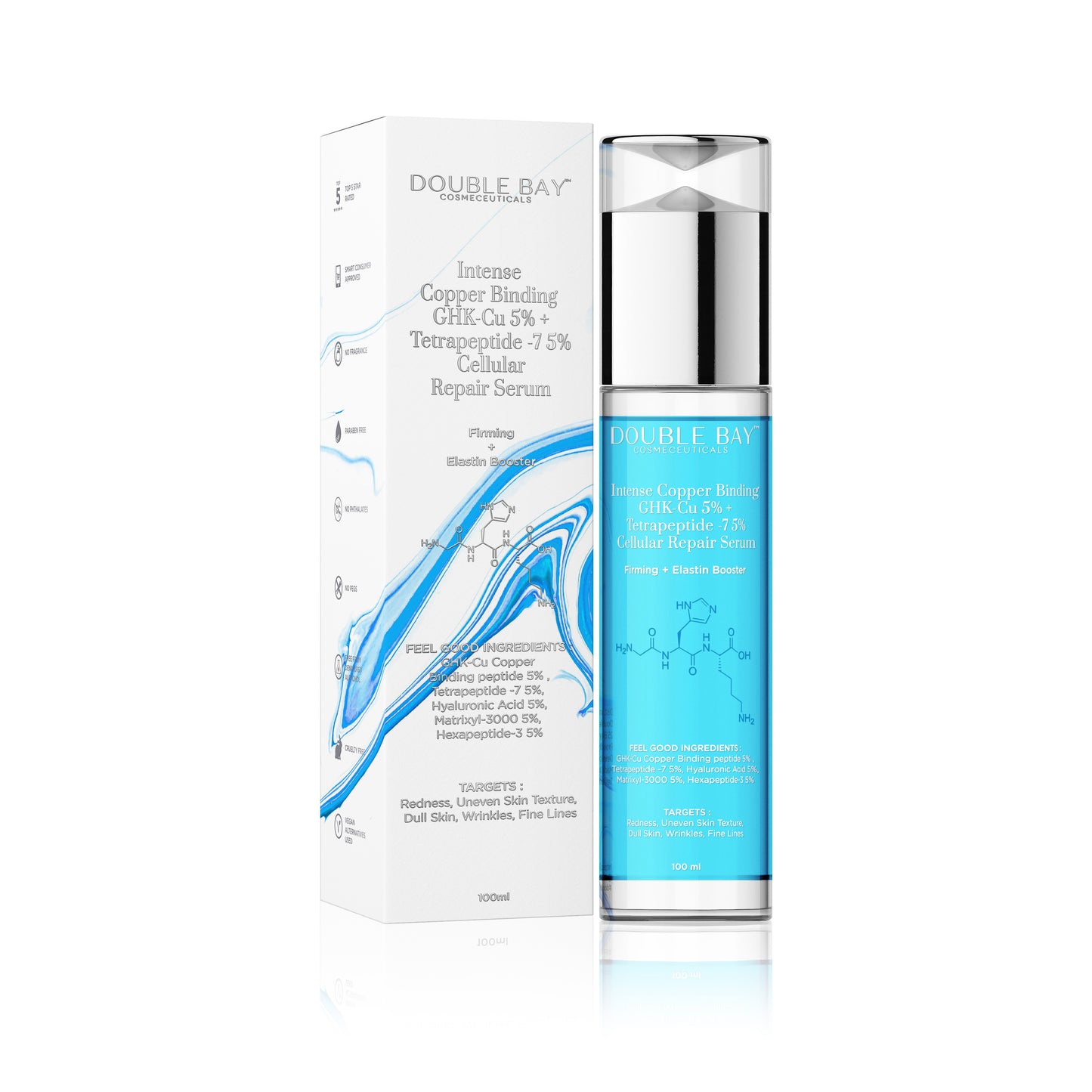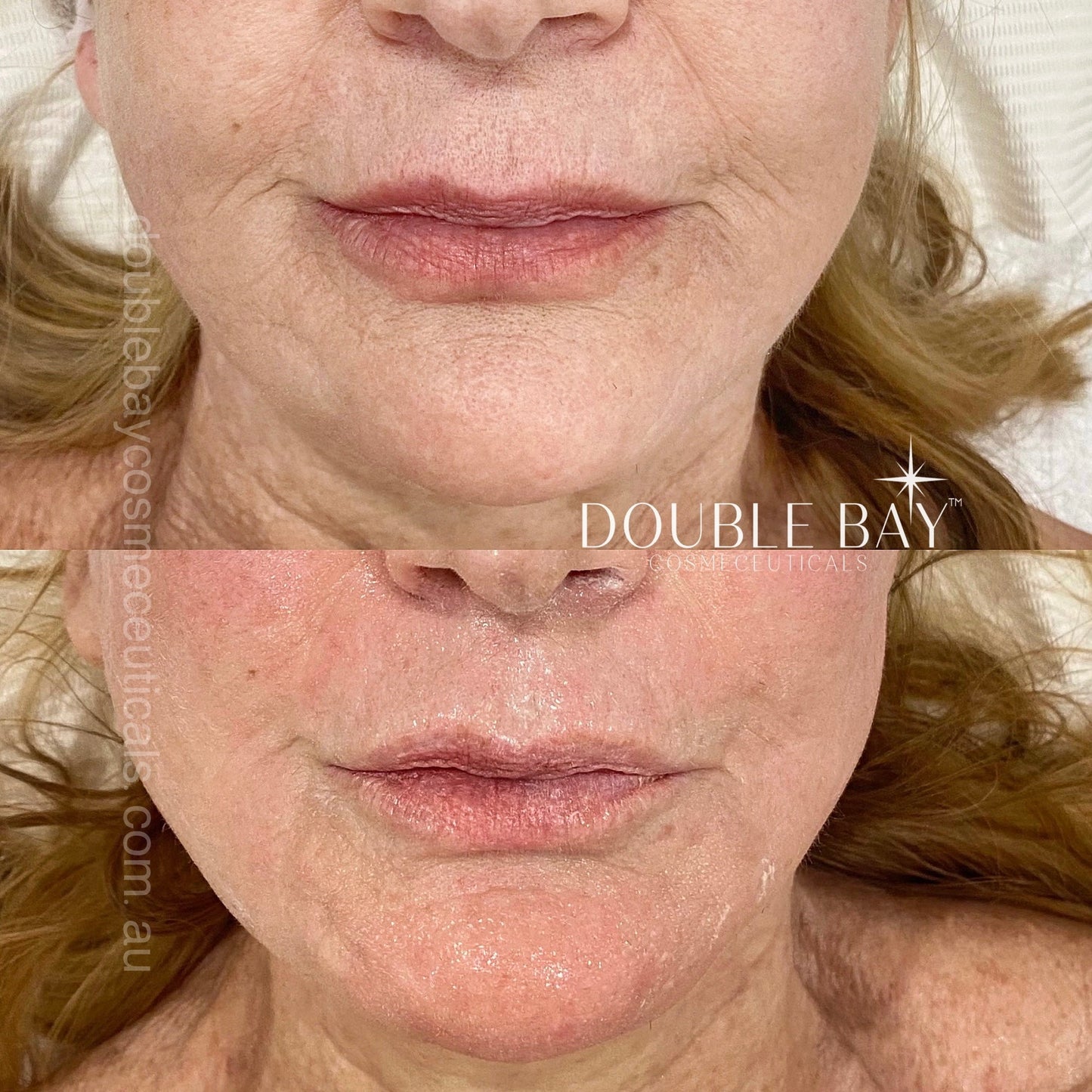 Translation missing: en.accessibility.collapsible_content_title
Key Industry Difference

The Hero Matrixyl-3000 combined with 3 other super peptides is an extremely rare find, making this product a one of a kind in the industry for skin firming. With 5 Peptide Actives at 5% dosage each, no other serum is formulated like this.
Best Way To Use

With hygienic hands tap, pat and smooth over a peanut size (3 pumps) amount over cheeks, forehead and chin and spread over face, neck and décolletage evenly. Can be used morning and night.

How Long It Lasts/Estimated Rebuy

3-5 Months later Depending on Usage
Is There A Purging Period?
Multipurposing Methods

Can be used on body as well
Current Codes To Enter at Checkout:
Use Code: 100OFF500 to get $100 off your $500 Order
Use Code: ILOVECHEBO for 10% Off Your Whole Order!