Vitamin C 20% + L-Arginine 1% Serum
Regular price

Sale price

$85.00 USD

Unit price

per
Ingredients
Discolouration Assistance + Collagen Synthesis
Feel good ingredients:
20% Vitamin C Derivative (Sodium Ascorbyl Phosphate)
2% Vitamin E (Tocopheryl Acetone)
1% Hyaluronic Acid
1% L-Arginine
This highly concentrated complex compounds a 20% concentration of highly-stable Sodium Ascorbyl Phosphate (Vitamin C) in an antioxidant network of Vitamin E 2% and L-Arginine 1% to support against oxidation. While enhancing barrier function with skin repairing Hyaluronic acid this formulation visibly reduces signs of discolouration, revives skin tone, and supports collagen production.
Skin Types Suitable For: Normal, Dry, Combination and Mature.
50ML
PH: 6.2
Pickup Available At Chebo Clinic Flagship Store
chat with clinic to organise a time
Usually ships within 24 hours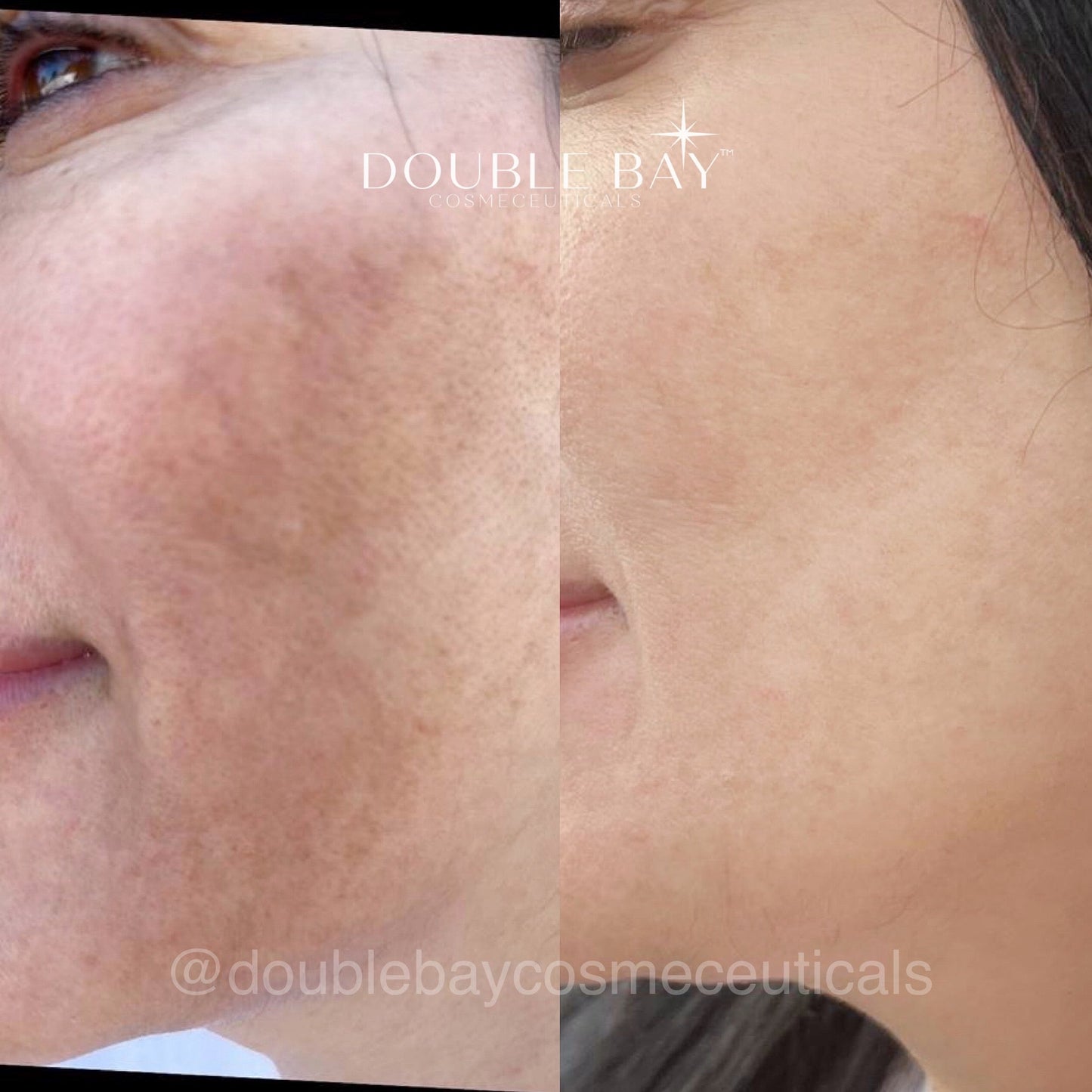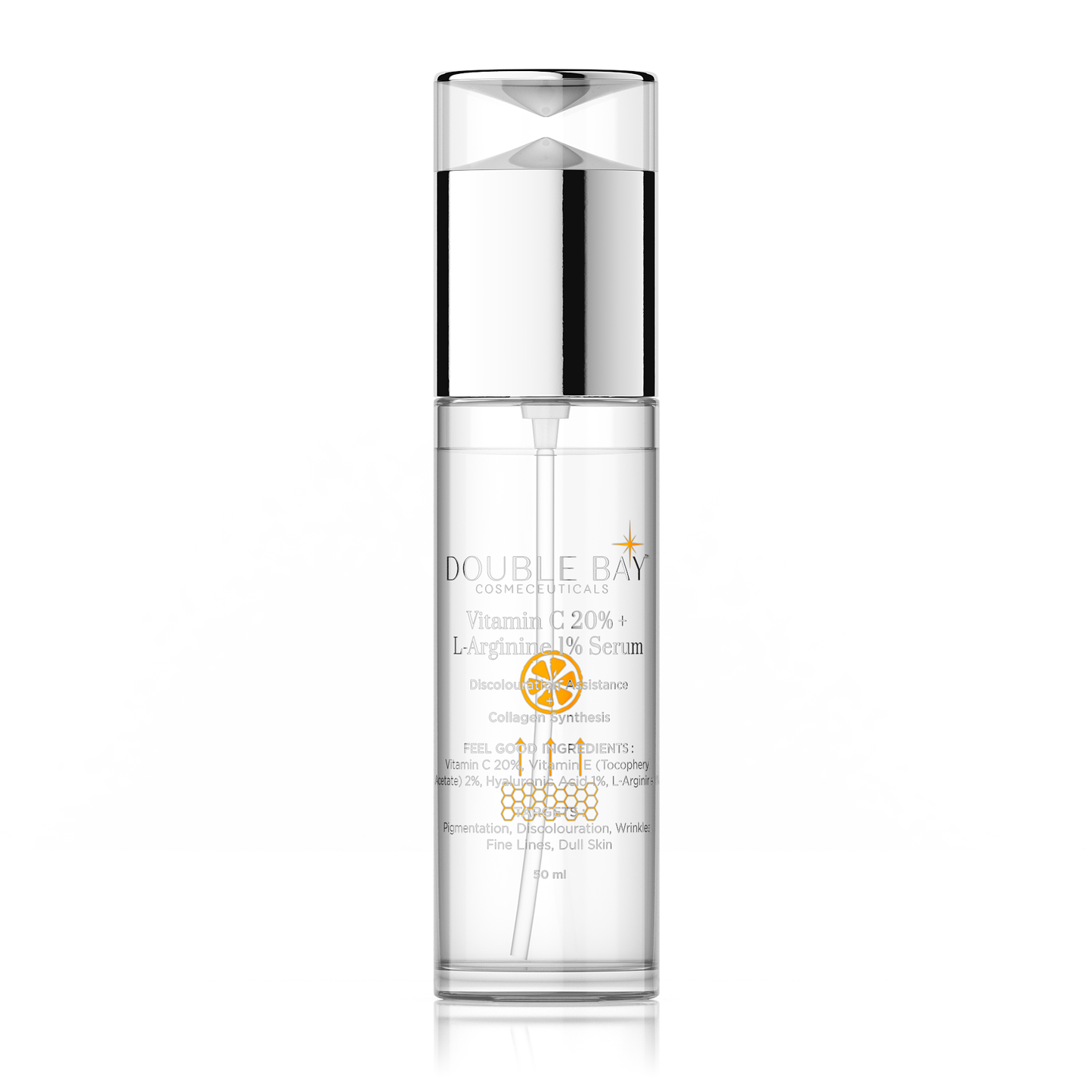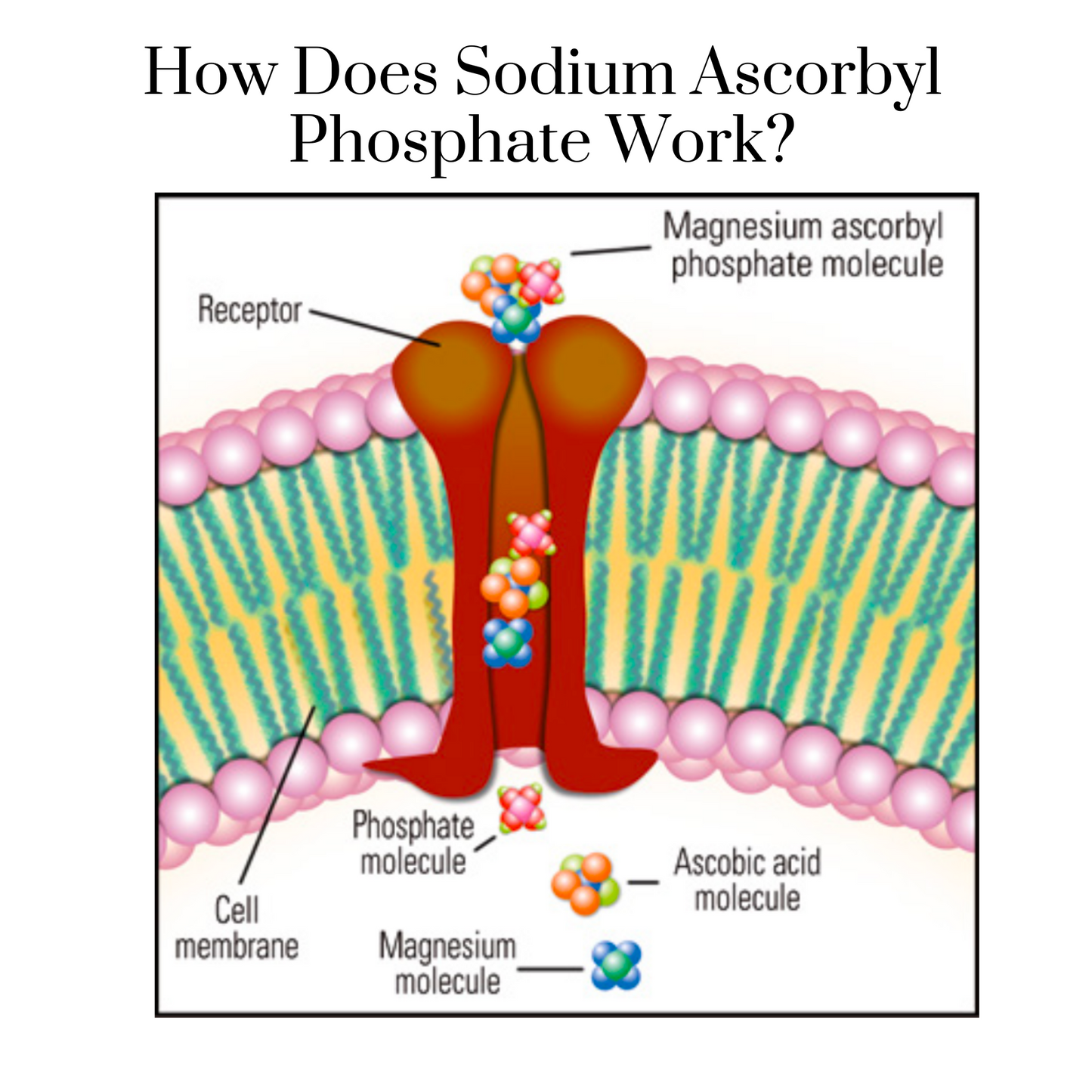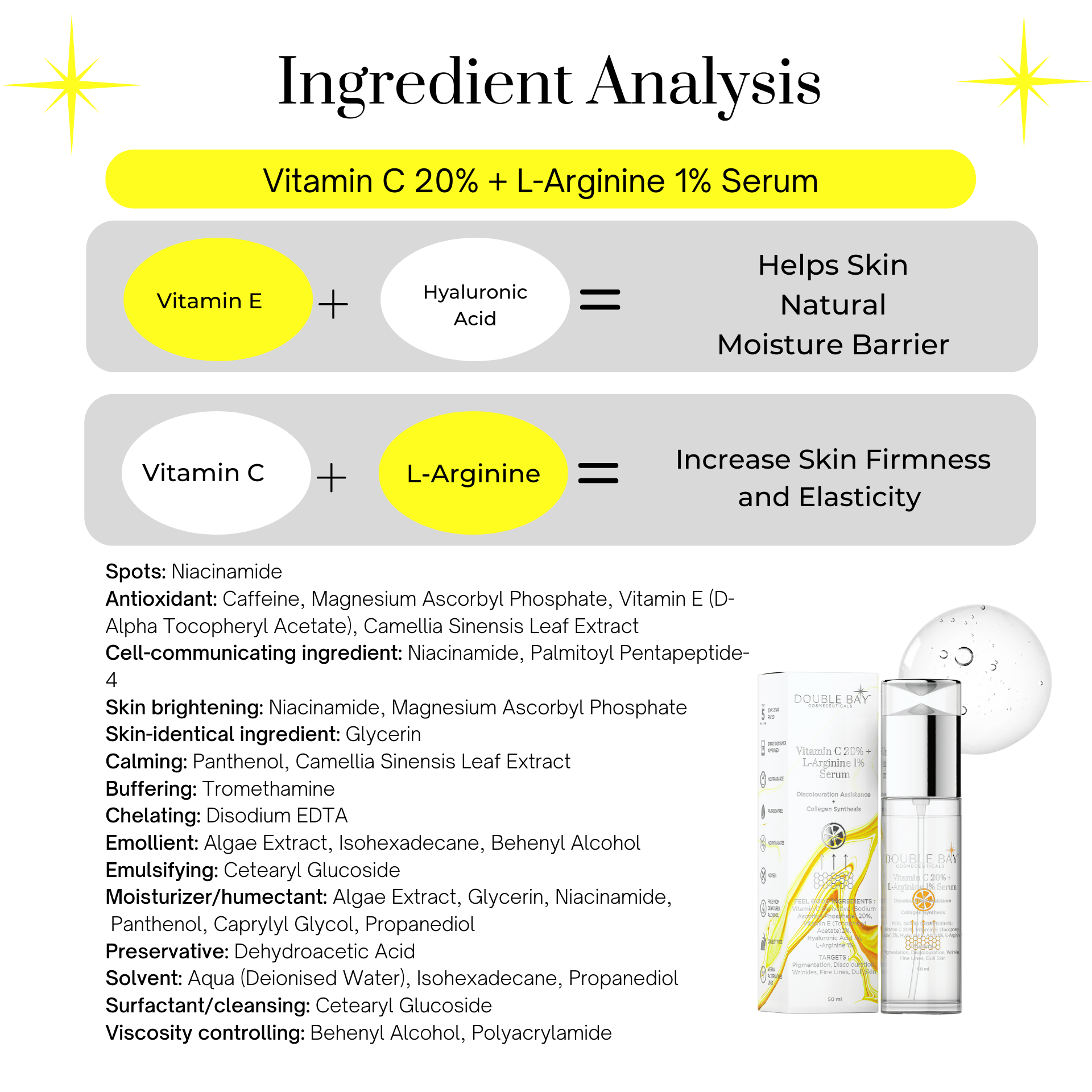 Translation missing: en.accessibility.collapsible_content_title
Key Industry Difference

Sodium ascorbyl phosphate is a water soluble (Hydrophilic) derivative of ascorbic acid, which has improved stability arising from its chemical structure. Because the ascorbic acid is the "smaller" component of the compound of Sodium ascorbyl phosphate, it is less acidic and less irritating, and the fat solubility allows it to pass more easily through the bilayers of the stratum corneum and reach the target cell walls. The oil solubility means that increased amounts of active vitamin C reach the cells. This is because the compound of ascorbic acid and sodium and phosphate "trick" the cells to uptake a higher dose than just ascorbic acid alone. Once inside the cells, the compound is converted to its individual elements and used within the cell. Sodium ascorbyl phosphate is considered a better choice than ascorbic acid for individuals with compromised, high risk skin and those wishing to avoid any of the associated exfoliating effects encountered with ascorbic acid alone.
Best Way To Use

Morning and or Night after Cleansing or using toner/pads with hygienic hands tap, pat and smooth over a peanut size(2 pumps) amount over cheeks, forehead and chin and spread over face, neck and décolletage evenly. Wait for serum to dry before applying next product.

How Long It Lasts/Estimated Rebuy

3-5 Months later Depending on Usage
Is There A Purging Period?
Multipurposing Methods

Can be used on body as well
Current Codes To Enter at Checkout:
Use Code: 100OFF500 to get $100 off your $500 Order
Use Code: RETINOL50 for 50% Off Retinol Serum!